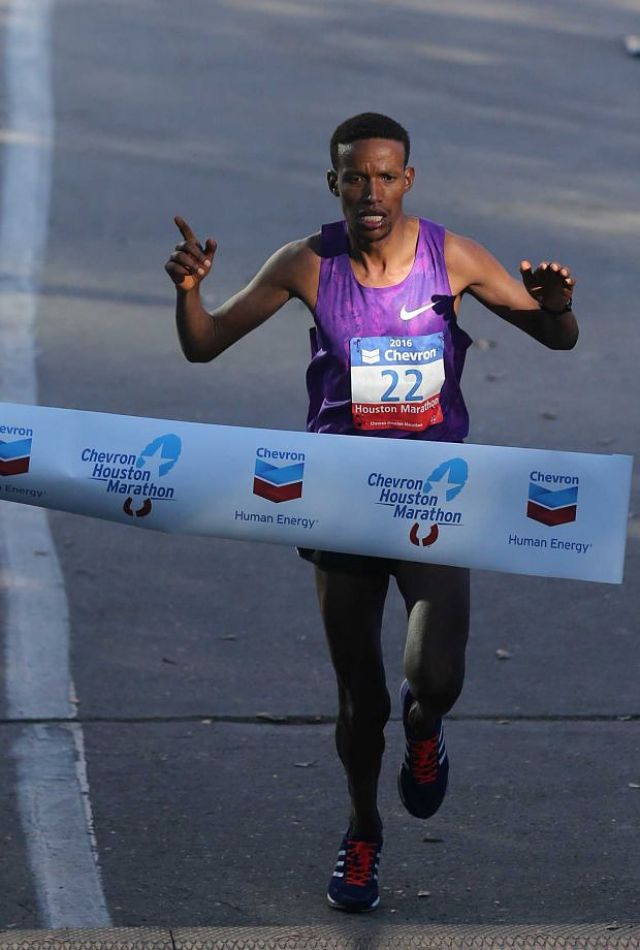 Through the first half of the men's and women's Houston Marathon, it looked like the Ethiopians' grip on the race could be coming to an end.
Gebo Burka and Biruktayit Degefa made sure that didn't happen. Both came from behind to win on Sunday.
This was the eighth straight year an Ethiopian man won in Houston and the 10th straight year an Ethiopian woman did so.
Burka, along with countrymen Girmay Gebru and Yitayal Atanfu, trailed Poland's Artur Kozlowski by 1 minute, 1 second through 18.6 miles (30 kilometers) but rallied to overtake Kozlowski by 24.8 miles (40 kilometers).
—-
Join the conversation on Twitter and Facebook.