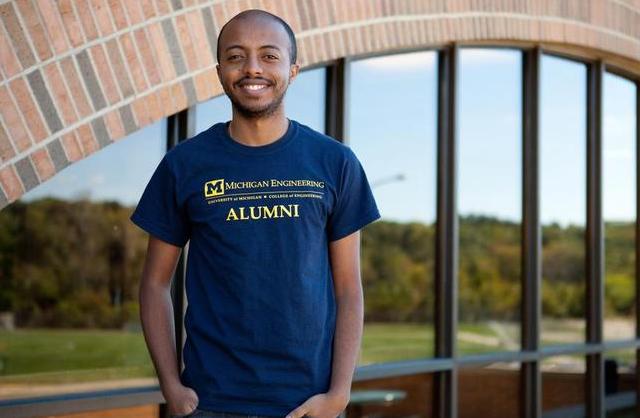 Tadias Magazine
By Tadias Staff
Published: Monday, January 19th, 2015
New York (TADIAS) — Ethiopian American Azarias Reda, The Chief Data Officer for the Republican party, has been named by Forbes Magazine as one of thirty promising young leaders below the age of thirty in Law & Policy. The Wall Street Journal notes: "The 28-year-old data evangelist is helping lead the effort to transform the GOP's knowledge of voters into the power to win elections. Republicans got thumped in the 2012 elections in no small part because of a voter-data failure. The Obama team crushed the Romney campaign and the RNC: on turnout, on targeting and in social media." Since then, of course, as evidenced by the GOP's recent takeover of the U.S. Senate, the party's voter operation has dramatically improved.
Forbes editors of the 2015 list share that "Reda was born in Ethiopia and moved to the U.S. while he was in college." In its profile of Reda published this past Fall The Wall Street Journal stated: "He and the nearly 50 data scientists and engineers he has recruited to an in-house tech incubator—Para Bellum Labs—are a mind-blowing sight at RNC headquarters. Hipsters in T-shirts and jeans wade through besuited politicians toward a digital room that sports rows of computers and dry-erase walls…The RNC line is that it intends to leapfrog Democrats in the technology of turnout."
We congratulate Azarias Reda on a well deserved recognition.
—
Related:
Presenting the 30 Under 30 2015 in Law & Policy (Forbes)
Azarias Reda Helps Republicans Leapfrogg the Democrats' Tech Advantage (WSJ)
Join the conversation on Twitter and Facebook.