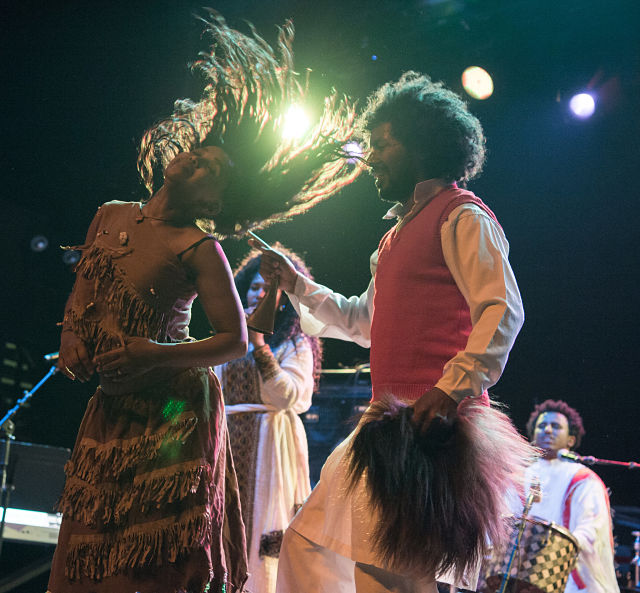 By JON PARELES
Roots were tangled, elastic and portable at this year's Globalfest, the annual showcase for world music that started in 2003. With 12 overlapping sets on Sunday night at Webster Hall, Globalfest included dance music, protest songs, tradition, fusion, electronics, shtick, spirituality, camp and the blues. Some of the musicians were self-conscious emissaries from their homes; others were expatriates and widely traveled citizens of a connected world. Through the years, Globalfest has demolished the stereotype of world music performers as naifs playing the only music they know. Instead, it presents tradition as a choice and a resource, affirming a heritage or giving it a personal twist…
Fendika, named after the group's club in Addis Ababa, Ethiopia, is led by a whirlwind of a dancer, Melaku Belay. The music — for voices, percussion and krar (lyre) or masenko (one-stringed fiddle) — was sparse but mesmerizing, a gallery of regional modes and rhythms matched by twirling, shaking dances.
Read the full article at The New York Times »
—
Join the conversation on Twitter and Facebook.