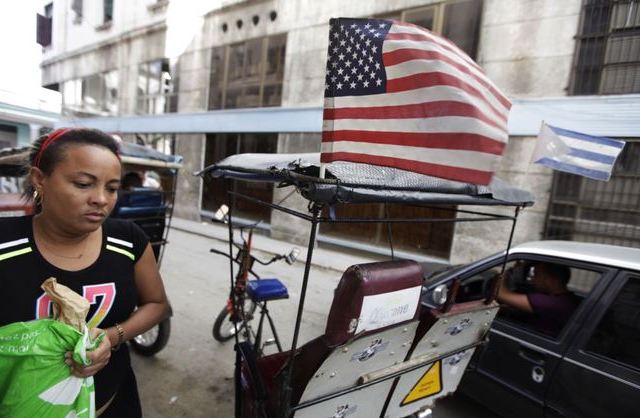 Reuters
WASHINGTON — The United States will urge Cuba to lift travel restrictions and agree to establishing U.S. and Cuban embassies in historic talks in Havana this week aimed at restoring diplomatic ties, a senior State Department official said on Monday.
Roberta Jacobson, the top U.S. diplomat for Latin America, will lead the talks scheduled Wednesday through Friday. It will be the first visit to Cuba in 38 years by a U.S. assistant secretary of state.
"We are looking forward to the Cubans lifting travel restrictions, to trying to lift the caps on the number of our diplomatic personnel, to trying to gain unimpeded shipments for our mission and to the free access to our mission by Cubans," the official said in a conference call.
The official said the outcome of the first round of normalization talks would depend on how far Cuba was willing to go.
"It is hard to know exactly what will come out of this first conversation," the official said. "I am not oblivious to the weight of history."
U.S. President Barack Obama and Cuban President Raul Castro on December 17 announced plans to restore relations between the Cold War foes, with a view to ending the 54-year-old U.S. trade embargo against the communist-led island.
Cuba has released 53 political prisoners it had agreed to free and last week the United States announced the first easing of trade and investment restrictions against Havana.
Washington has said it will press Cuba to release more political prisoners and end short-term detentions.
The official said Obama's new policy depends on "mutual consent" between the United States and Cuba. "We are ready to accelerate the pace of engagement as it regards our interests and the Cuban people, but a lot will depend on the tolerance of the Cuban government for that engagement," the official said.
Washington intends to raise its concerns over Cuba's human rights record, and the U.S. delegation hopes to meet with human rights and dissident groups while in Havana, the official added. "It has always been our practice to engage with civil society. … I really don't see any need to change that."
—
Related:
Why History Will Be Very Kind to Obama (New York Magazine)
Mr. Obama's Historic Move on Cuba (NYT Editorial)
U.S. to Restore Full Relations With Cuba (NYT)
Join the conversation on Twitter and Facebook.