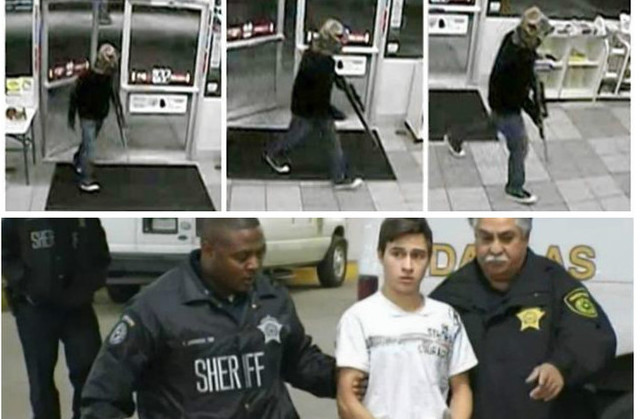 By Irving Dejohn
Oh, Thank Heaven, This Cold-blooded Killer Was Caught
A Texas teenager has confessed to fatally shooting a 7-Eleven clerk — and later copped to shooting an unrelated convenience store worker a week before, according to reports.
Baby-faced gunman Colten Moore, 18, of Garland, Texas, has been charged in the brutal murder of diligent Ethiopian immigrant Yosef Tulu with a long rifle on Tuesday, police said.
Police arrested him at his house on Wednesday, according to reports.
Moore — who burst into the store toting a scoped rifle and wearing a mask — also confessed to shooting a Homeboy's gas station employee on Jan. 16. That victim survived, police said.
Read more at New York Daily News.

—
Join the conversation on Twitter and Facebook.