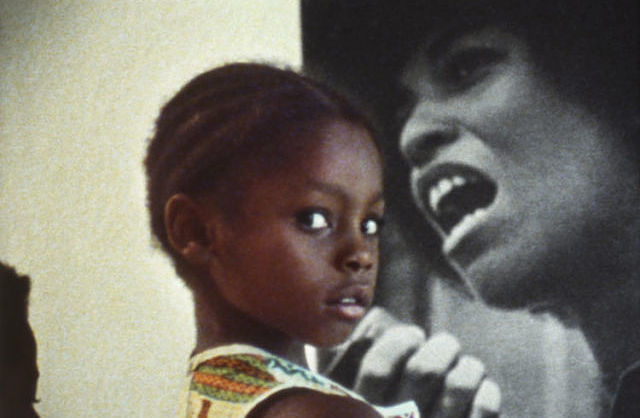 Tadias Magazine
By Tadias Staff
Updated: Tuesday, February 2nd, 2016
New York (TADIAS) — Ashes and Embers (1982) — a movie by award-winning filmmaker and Howard University professor Haile Gerima — is among the new titles that will be released on Netflix this month. The film won the FIPRESCI Prize for Forum of New Cinema at the 1983 Berlin International Film Festival. According to the Columbus Dispatch "Ashes and Embers" will be available for on-demand Internet streaming on Netflix starting February 29th.
Ashes and Embers tells a story of "a disillusioned, African-American Vietnam vet (Anderson) [who] travels from Washington to Los Angeles to his grandmother's farm in search of a better life."
The Dispatch adds: "Ethiopian-American filmmaker (and LA Rebellion movement instigator) Haile Gerima's Afrocentric survey of the American sociopolitical landscape is a potent mix of documentary realism, dreamlike narrative, and Godardian agit-prop."
In The New York Times review of Ashes and Embers published on November 17, 1982, Janet Maslin wrote: "Ashes and Embers ..explores the experience of a black Vietnam veteran trying to come to terms with American life. It's a rambling, almost dreamlike film that drifts between Washington, where Ned Charles, its protagonist, (played by John Anderson) wanders past ghetto streets and war memorials; Los Angeles, where he hopes to find his future, and instead winds up in police custody; and the rural setting of his grandmother's farmhouse. His grandmother is one of the main forces in the film, talking with Ned about his troubles, his culture and his history. Another key influence is his politically active girlfriend, often seen engaged in group discussions that are among the film's most interesting sequences."
—
Join the conversation on Twitter and Facebook.