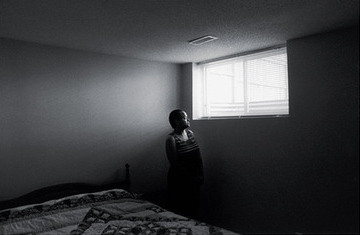 Above: Hirut Abebe-Jiri, who charged that Kelbessa Negewo
imprisoned and tortured her. (Antonin Kratochvil/VII,
for The New York Times).
By Barry Malone
ADDIS ABABA, Feb 8 (Reuters) – Although 13 years had passed, Hirut Abebe-Jiri instantly recognised the man who tortured her during Ethiopia's brutal "Red Terror" purges.
It was a dark era little known to the outside world, but that glimpse of Kelbessa Negewo across an Atlanta hotel lobby in 1990 set in motion a chain of events that ended last month when he lost his appeal against a life sentence for genocide.
The former local government official who once sowed such fear in her neighbourhood of the Ethiopian capital had been carting around luggage and opening doors.
"I was amazed," Hirut told Reuters on Sunday. "It was him. This powerful man was carrying people's bags."
Her story goes to the heart of one of Africa's darkest chapters, now thrust into the spotlight by a political breakthrough nearly 2,000 miles away in troubled Zimbabwe.
Former Marxist ruler Mengistu Haile Mariam, dubbed the "Butcher of Addis Ababa" by many Ethiopians, has enjoyed comfortable exile in Harare since he was driven from power in 1991 — protected by President Robert Mugabe.
Zimbabwe's opposition is joining a unity government with Mugabe. It said on Friday it would like in principle to extradite Mengistu, who was sentenced to death in absentia last year. But the Movement for Democratic Change conceded it was unlikely to win agreement to hand him over. [ID:nL6711758] Read more.