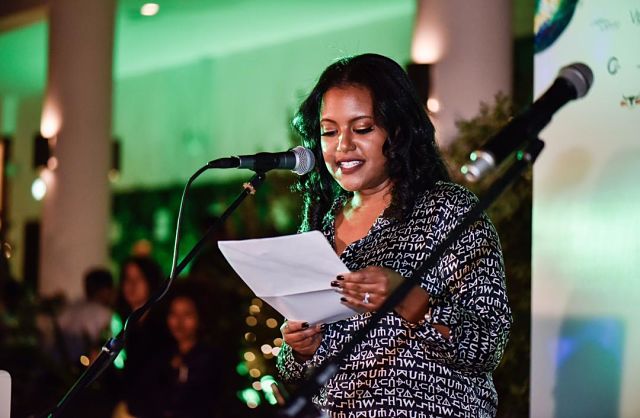 Quartz Africa
Design Week Addis Ababa wants to turn Ethiopia's growing economy into a creative one
Addis Ababa is determined to rebrand itself as a global city, with a hi-speed train and high-rise buildings quickly replacing its old-world charm. Part of what will maintain its distinction is the proper recognition of Ethiopia's historic culture.
And why shouldn't the city market its culture to the world, and its own citizens, asks Design Week Addis Ababa founder, Metasebia Yoseph.
Yoseph was born and raised in the United States but joined the returning Ethiopian diaspora in 2013. With art history as a major, she came back to gain work experience in the national museum but found that Ethiopia's cultural and historical artifacts were often neglected. She returned to the US to complete a graduate degree in communication and came back to convince Ethiopian businesses that what they need was a good PR strategy.
It was a hard sell, but the 35-year-old convinced an old family business to start a Facebook page. It was Ethiopia's weavers, carpenters and your designers reinventing an old craft that she was more interested in selling, though. Local businesses would rather work with suppliers in Dubai or Cape Town "because that is being perceived as the best."
"This disconnect between the commercial, creative and cultural was really what I was trying to fill the gap in," she says.
Joseph started Design Week Addis Ababa in 2015, mostly out of her own pocket with one sponsor on board, French beverage giant Castel, who produce Ethiopia's Rift Valley wine.
This year was a turning point though: political optimism under president Abiy Ahmed has brought more attention to Ethiopia's capital. Tourism Ethiopia has come on board, designating it as a "destination event," and Heineken signed up as an event sponsor.
—
Related:
Spotlight: Design Week Addis Ababa 2019 (TADIAS)
Join the conversation on Twitter and Facebook.