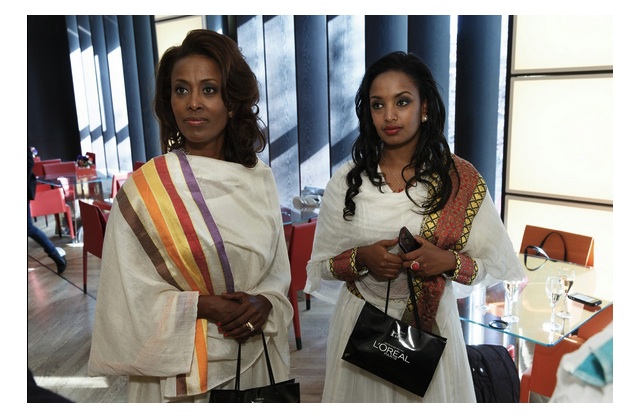 Tadias Magazine
Events News
Published: Tuesday, February 25th, 2014
Washington, D.C. (TADIAS) — The Ethiopian film 'Difret,' which won the World Cinema Dramatic Audience Award at the 2014 Sundance Film Festival and the Panorama Audience Award at the Berlin International Film Festival, will premiere in Washington, D.C. area next month during the 10th annual New African Films Festival at AFI Silver Theatre and Cultural Center.
According to organizers "This year's festival — the biggest yet — showcases the vibrancy of African filmmaking from all corners of the continent." Difret will be screened on March 15th in Silver Spring, Maryland — co-presented by AFI, TransAfrica and Afrikafé — followed by a Q&A session with filmmaker Zeresenay Mehari and producer Mehret Mandefro.
Based on a true story "first-time filmmaker Zeresenay Mehari has crafted a beautiful and important film, capturing Ethiopia in flux, grappling with traditions and looking towards the future," the press release added. The character "Meaza [played by Meron Getnet] is an empowered lawyer who provides free legal-aid services to poor women and children in need. Her life changes forever when she takes on the case of Hirut, a 14-year-old girl charged with the murder of her abductor and would-be husband. Inspired by this young girl's courage, Meaza embarks on a long, tenacious battle to save Hirut's life."
—
If You Go:
2014 New African Films Festival
'Difret' Premier: Sat. March 15th at 7:00 p.m.
AFI Silver Theatre and Cultural center
8633 Colesville Road
Silver Spring, MD 20910
301.495.6700
www.afi.com

–
Related:
Tadias Interview with Zeresenay Mehari & Mehret Mandefro
'Difret' Wins Panorama at Berlin Film Festival
Ethiopian film confronts marriage by abduction (BBC)
'Difret' Wins World Cinema Dramatic Audience Award at Sundance Festival
Tadias Interview with Filmmaker Yidnekachew Shumete
Join the conversation on Twitter and Facebook.