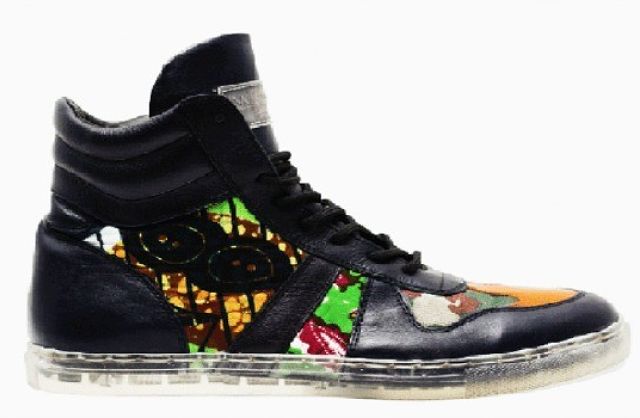 By Jessica Harris
Fashion, trends and market value all play a role in the footwear industry — people invest in their feet. Be it Nike, Christian Louboutin, Gucci or Puma, what person doesn't love a good pair of shoes?
Mikahyel Tesfaye, an Ethiopian shoe designer, was in the fashion industry for more than a decade before he decided to launch Passport Articles De Voyage in 2009 through an exclusive Adidas collection partnership. Spending the early part of his career learning the craft of manufacturing products and working for large New York City-based corporations like Eckō Unltd., Tesfaye was led him into wardrobe styling and eventually design.
Three years after launching Passport ADV in the U.S., Tesfaye decided to take on the ultimate challenge of manufacturing shoes in his homeland.
"But nothing I have learned in 'the business' could have prepared me for the experience of working in Africa," Tesfaye told AFKInsider.
Delving Into Shoe Manufacturing
While Passport ADV is no shoe giant, the brand has made some big steps in the local economy. The brand offers fair wages for employees and business associates, on-site job training that allows factory workers to learn graphic design and mentoring for those interested in entrepreneurship.
Being a native of Ethiopia, it was a no-brainer as to where Tesafaye wanted to permanently root his company. He previously manufactured goods in Asia and Portugal in hopes to create a business model that would be both sustainable and impactful while showcasing the capabilities of Africa.
"My ability to travel and life experience was the ultimate inspiration for this brand," Tesafaye said. "A [combination] of life experiences around the world were all made possible by my Passport, so the name just seemed perfect. Why not create the ultimate travel brand, built in one of the world's greatest travel destinations?"
Made In Ethiopia
There are many challenges that most businesses have to overcome such as location, finding skilled workers and even building a facility when working out of Africa. But despite those challenges, many have find working out of Africa to be promising and rewarding.
Prior to Passport ADV's Ethiopia launch in 2012, Tesfaye spent two years building infrastructure, supply chains and expanding groundwork in Addis Ababa.
"My sister began manufacturing handbags and leather goods in Addis, this created a point of entry for me," he told AFKInsider.
Read more »
—
Join the conversation on Twitter and Facebook.