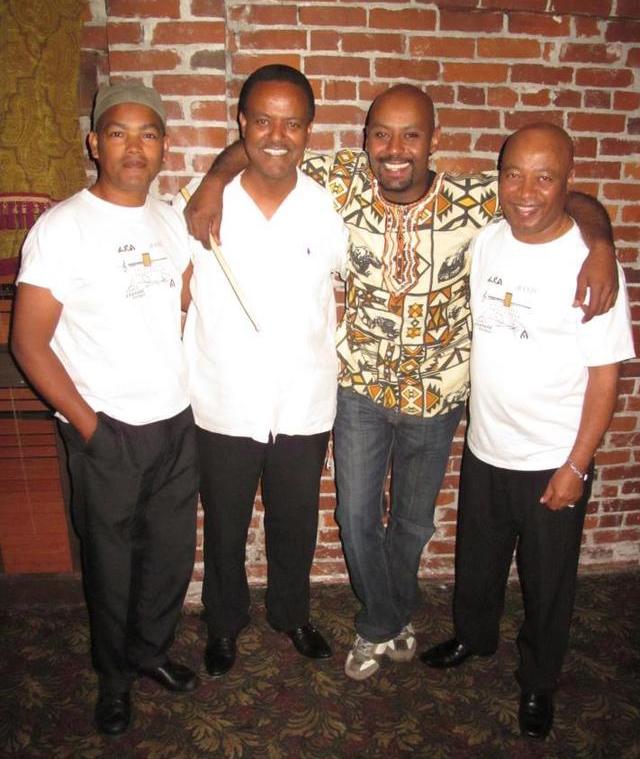 Tadias Magazine
Events News
Published: Monday, March 3rd, 2014
New York (TADIAS) – The Washington DC-based Ethio-Jazz group Feedel Band will perform in New York City this coming weekend at Silvana in Harlem on Friday, March 7th with saxophonist Moges Habte who was featured on Ethiopiques CD series volume 13. Feedel Band is currently working with Producer Thomas Gobena who previously produced Debo Band's self-titled debut album.
The event announcement noted: "Feedel Band's sound can best be described as a merging of '60s R&B and jazz with traditional Ethiopian songcraft. Feedel is by definition, the Amharic word for letter or alphabet. In all languages we learn to read one letter at a time, and from those letters we form words. Feedel Band is taking Ethiopian music and jazz, and blending it into a simmering stew of musical genre's, textures and feeling. They are creating and in some cases re-creating the musical language of what has been called EthioJazz. The members of Feedel Band are acclaimed musicians in their own right. Individually, and as part of a larger group they've all performed with numerous well known musicians and artists. Since the bands inception, the reception that Feedel has received has been extraordinary. At FestAfrica 2011, the audience was enamored with their warm and engaging style. While their music is inspired by the sounds of legendary Ethiopian bands like Walias, Ibex and Roha Band. Feedel Band also composes and performs their own original music."
—
If You Go:
Okayafrica Presents Feedel Band
Silvana's in Harlem
Friday, March 7th, 2014 at Midnight
300 West 116th St
New York, NY 10026
www.brightestyoungthings.com
Related:
Rising Ethio-Jazz Singer Yeshi Demelash Prepares for U.S. Tour
Join the conversation on Twitter and Facebook.