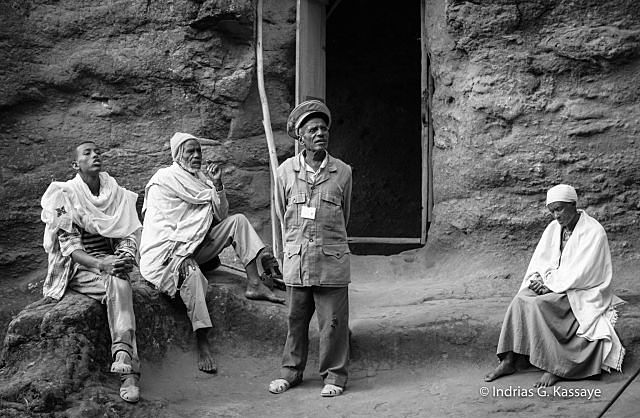 Tadias Magazine
By Tadias Staff
March 4th, 2018
Ethiopia Film 'Breathe in the Roots' Screens at New African Film Festival
New York (TADIAS) — This month Ethiopian filmmaker Indrias G. Kassaye's new movie Breathe in the Roots will be screened at the 2018 New African Film Festival that's held annually at the AFI Silver Theatre and Cultural Center in Silver Spring, Maryland.
The documentary features a young American teacher's journey of discovery to Ethiopia. Per the announcement: "The film tracks Ty Christen Joseph's (Chris) journey on horseback from Addis Ababa to Lalibela, one of Ethiopia's holiest pilgrimage sites, documenting his once-in-a-lifetime experiences and showcasing a side of Ethiopia many rarely get to experience."
The 14th Annual New African Film Festival is set to take place from March 8th to March 18th, 2018. In a statement the organizers added: "The festival showcases the vibrancy of African filmmaking from all corners of the continent."
Breathe in the Roots is scheduled to be shown at the festival on Friday, March 9th and will include a Q&A with both the director Indrias G. Kassaye and subject Ty Christen Joseph.
Indrias Kassaye is a producer, photographer, and writer "who believes in the importance of storytelling that champions the voices and experiences of local communities and everyday people."
Tadias caught up with Indrias, Chris and some audience members following the film's Washington, D.C. screening at the Anacostia Arts Center last Summer. A video of the conversation is below:
Watch Video:
—
If You Go:
'Breathe in the Roots' (Ethiopia) at New African Film Festival
Friday, March 9, 7:15
Q&A with director Indrias G. Kassaye and subject Ty Christen Joseph
AFI Silver Theatre and Cultural Center,
8633 Colesville Road, Silver Spring, MD 20910
Click here for tickets.
Watch: Breathe in the Roots 3 min sampler (A film Directed & Produced by Indrias G. Kassaye)

Join the conversation on Twitter and Facebook.