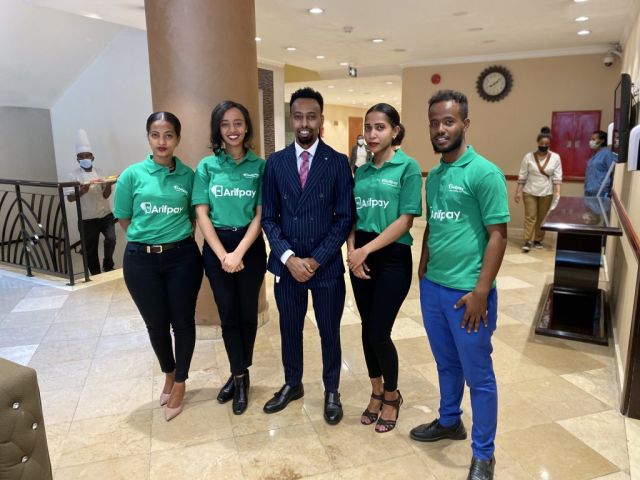 Shega
ArifPay Closes A $3.5 M Private Placement Round From 31 Investors
ArifPay ( ArifPay Financial Technologies Share Company ), an upcoming fintech company in Ethiopia, raised $3.5M / 140M ETB from 31 investors in a private placement round. From the total raised capital, the paid capital is $1M while the rest $2.5M is a subscribed capital. Investors are expected to pay the subscribed capital in the period of 2 years.
ArifPay is a mobile point of sale system which will allow ATM cardholders to make electronic transactions via their smartphones.
The company intends to launch M-pos and gateway-related digital financial products. It aims to allow people to use their mobile phones for conducting financial services including payments.
ArifPay sold 140,000 shares to the 31 investors with each share having a value of 1000 ETB. The shares are sold in a primary market. However, this was not a public offering rather a private placement as ArifPay hasn't made a call to the public to buy the shares. The company plans to raise a fund through a public offering in the coming years. All investors are Ethiopian or Ethiopian Born Foreign Nationals as National Bank doesn't allow non-Ethiopian foreign citizens to invest in Ethiopia's financial sector.
ArifPay is founded by similar founders of Zay Ride, which is one of the pioneer ride-hailing platforms in Ethiopia.
Speaking to Shega about the fundraising, Habtamu Tadesse, Founder, and CEO of ArifPay said, " We are able to raise $3.5M from 31 shareholders within a short period of time. We believe ArifPay will change the financial industry for the better."
ArifPay is currently in the process to receive a Payment System Operator License ( For POS and Online gateway business ) from the National Bank of Ethiopia. ArifPay aims to launch its services by the end of May 2021.
Officially referred to as "Licensing and Authorization of Payment System Operators Directive (ONPS/02/2020), It is remembered that National Bank has issued a new directive that allows non-traditional financial institutions also known as financial technology (Fintech) companies to start offering payment processing and related services in the Ethiopia market by acquiring a payment system operator license issued by the regulator.
There are five licenses under the payment system operator directive. These licenses are National Switch, Switch Operator, ATM operator, POS operator, and payment gateway license. Read Our Guide: How to Get Started As A Payment System Operator in Ethiopia
In a statement sent to Shega, the company said, "Once operational, ArifPay aspires to make a significant contribution to the financial sector by offering digital-based payments services that meet the needs of consumers and merchants towards cash-lite transactions in line with the national agenda of the digital economy."
—
Related:
Feres to Expand to the Ecommerce Space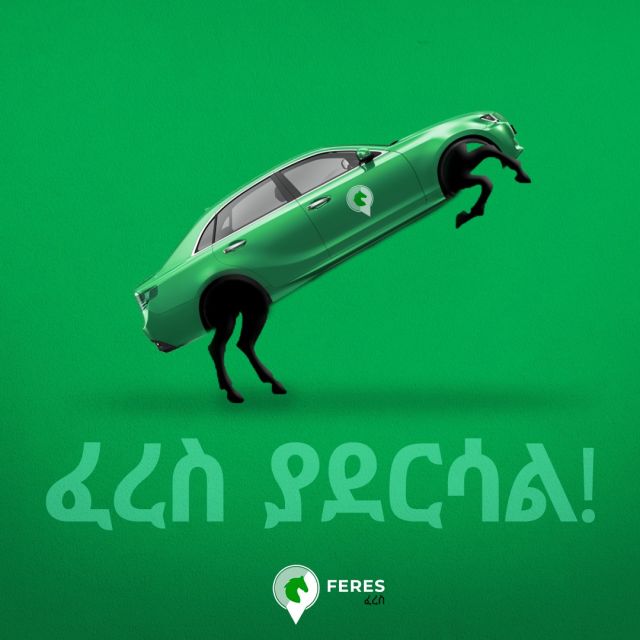 Taxi-hailing Company 'Feres' launches an e-commerce service called Feresegna. (Shega Media)
Shega
Feres, a taxi-hailing company that has become a major player in the ride-hailing sector after joining the market a year ago is now moving to the e-commerce space and is launching an online marketplace and delivery service.
The platform is called Feresegna. Feresegna is a new e-commerce and delivery service that plans to join the market with different value-added features. Feresegna is a sister brand of Feres. Feres will be taking over the logistics and delivery side while E-birr serves as a payment solution.
Ebirr which is the latest entrant to the mobile money space in Ethiopia is also integrated with Feres and claims to have 2 million users, 15,000 + and 5000 + Agents and resellers.
Feresegna aims to capitalize on Fere's driver and cab network to deliver orders to the customer.
Semir Nasir, Feresgnya manager says, "Feresegna, after understanding the growing demand of the eCommerce, the delivery service and the limitation of the options provided, is planning to join the market and fill the gaps between the huge demand and few offer."
Feresegna will be a marketplace for merchants and plans to provide access to an online shop for businesses that are offline. In the new platform, Online shop is going to be anything from restaurants to apparel stores.
Semir added, "With the services we are planning to offer, that is tech efficient, fast, and effective; we plan to create many job opportunities, create accessible products for customers and be a platform for local business."
Fersegna will first start delivering in Addis Abeba and aim to cover other cities outside of the capital soon.
—
Join the conversation on Twitter and Facebook.