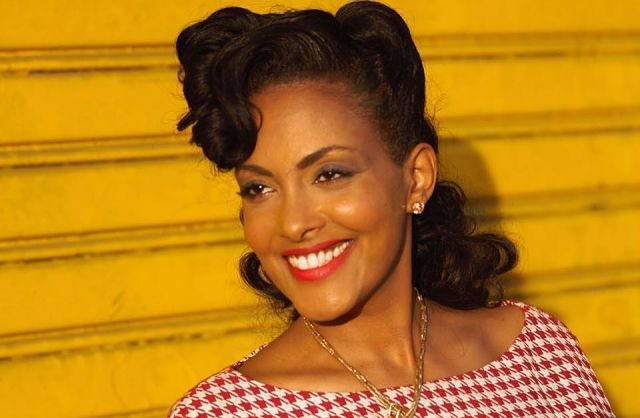 Tadias Magazine
By Tadias Staff
March 14th, 2017
New York (TADIAS) — As Wayna prepares a public tribute to Ethiopian music legend Bezunesh Bekele this coming summer, the Grammy nominated Ethiopian American singer and songwriter has just released a new music video on Facebook in honor of Women's History Month. The video entitled You're Not Alone (Live) features images of Ethiopian women by photographer Aida Muluneh as well as photos of women that she encountered at the Women's March on Washington this past January.
The new song shows solidarity with "women and girls in my native Ethiopia, for reproductive rights, for equal pay, and to put an end to violence against women and girls everywhere" says Wayna via Facebook. "Today, I say to all my sisters, mothers and daughters: You are NOT alone."
You're Not Alone (Live) is performed by Wayna and Eli Staples; Written by Nicholas Zork, Mixed by Awthentik, and Directed by E-hab Abasaeed. Photos in Ethiopia were taken by Aida Muluneh and Photos of the Women's March are by E-hab Abasaeed. Styling done by Alison Carney.
Click here to watch the video on Facebook
—
Wayna Releases New Music Video 'Amazing' Filmed in Ethiopia
Join the conversation on Twitter and Facebook.