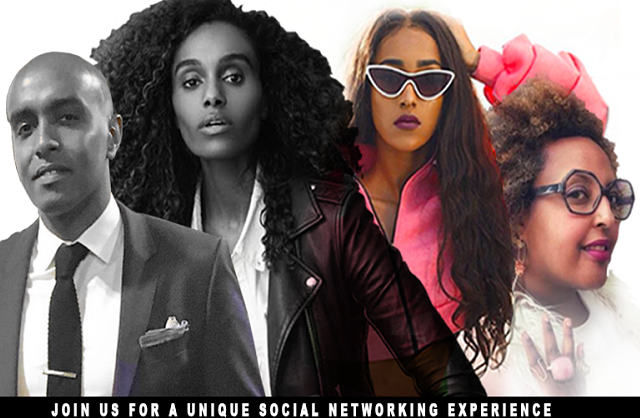 Tadias Magazine
By Tadias Staff
March 20th, 2018
NYC Students Create Network Event Platform for Young Ethiopian Professionals
New York (TADIAS) — A student-led initiative in New York is helping to create a greater platform for young Ethiopian professionals to network with established business leaders and entrepreneurs in the Diaspora.
This month an event called "Network to Networth" is scheduled in New York City for March 28th at Doux Supper Club in midtown Manhattan featuring panelists from Wall Street, as well as the legal, film and fashion industries.
Noel Daniel, a finance major at Pace University in NYC who is organizing the event, told Tadias that the purpose is "to foster meaningful connections that could lead to mentorships, partnerships, internships and even leads for jobs and career opportunities." Noel added that they aim to establish "a relaxed and entertaining" environment as an alternative to "clubbing and bar-hopping" that could actually result in "real opportunities and valuable information." Noel's team has already held similar gatherings in Washington, D.C. and Addis Ababa with success while highlighting managers of multinational corporations as well as owners of both small, medium and large private companies.
Panelists at the New York event include attorney Lydia Gobena, Partner at the top intellectual property law firm Fross Zelnick Lehrman & Zissu. Lydia is also owner and designer of the jewelry line, Birabiro. Additional panelists include Michael Andeberhan, Executive Director at MSCI (Morgan Stanley Capital International) and a member of the Global Asset Owner and Consultant team; model and filmmaker Gelila Bekele who is featured in several beauty campaigns including those for Diesel, Anna Sui, Michael Kors, Pantene and L'Oreal; as well as Tizita Balemlay, Founder & Creative Director of @pluggednycstore whose merchandise and designs have garnered support from stars like Rihanna, Jhene Aiko & Lil Yachty.
"Our goal is to build efficient networking with long lasting benefits," Noel shares, promising an inspiring evening for young professionals to network within their Diaspora community. Tadias is proud to be a media sponsor for the March 28th Q&A panel/mixer.
—
If You Go:
Network to Networth – NYC
Wed, March 28, 2018
5:00 PM – 9:00 PM EDT
Doux Supper Club
59 W 21st Street
New York,
Click here to RSVP and buy tickets
Join the conversation on Twitter and Facebook