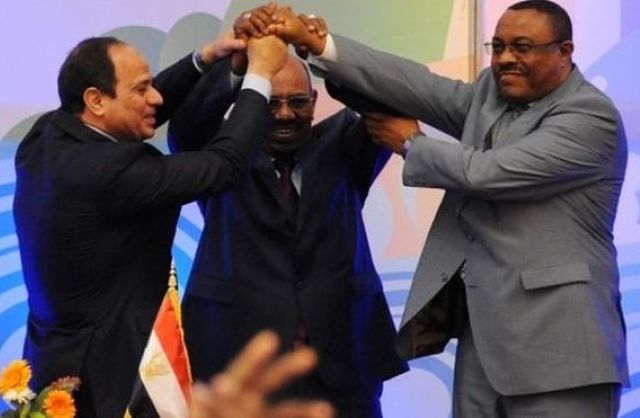 Three African leaders have signed an initial deal to end a long-running dispute over the sharing of Nile waters and the building of Africa's biggest hydroelectric dam, in Ethiopia.
The leaders of Egypt, Ethiopia and Sudan signed the agreement in Sudan's capital, Khartoum.
Egypt has opposed the Great Ethiopian Renaissance Dam, saying it would worsen its water shortages.
Ethiopia says the dam will give it a fairer share of Nile waters.
In 2013, Ethiopia's parliament ratified a controversial treaty to replace colonial-era agreements that gave Egypt and Sudan the biggest share of the Nile's water.
Egypt's then-President Mohamed Morsi said he did not want war but he would not allow Egypt's water supply to be endangered by the dam.
Mr Morsi's successor, Abdul Fattah al-Sisi signed the deal with Ethiopia's Prime Minister Halemariam Desalegn and Sudan's President Omar al-Bashir.

—
Join the conversation on Twitter and Facebook.