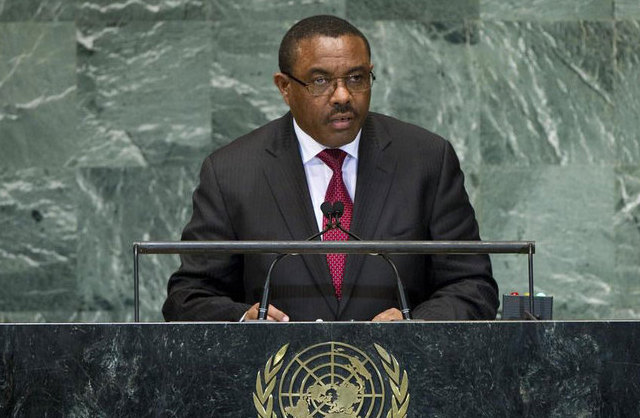 Mar 27th 2013 | Associated Press
BAHIR DAR, Ethiopia — Ailing ruling party veteran officials in Ethiopia are leaving their posts to a group of younger leaders in the East African nation which enjoys close ties with Washington but is increasingly looking to China as a model.
Newcomers dominated the ruling party's election of the powerful 36-member executive and 180-member central committees. The election comes at the end of a four-day congress of the ruling Ethiopian Peoples' Revolutionary Democratic Front, or EPRDF, held at a regional town Bahir Dar.
But the leadership change doesn't necessarily mean more political space for the country's heavily prosecuted opposition which has only a single member in the 547 parliament seats.
Read more at The Washington Post.