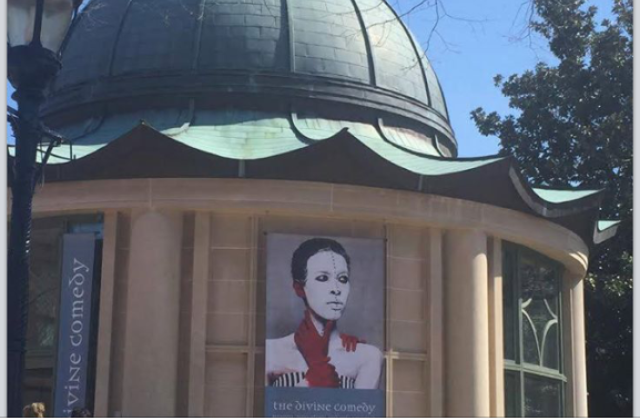 Tadias Magazine
By Tadias Staff
Published: Friday, April 3rd, 2015
New York (TADIAS) — Several contemporary artists from Africa and the Diaspora — including Ethiopia-based photographer Aïda Muluneh and NYC-based Ethiopian American painter Julie Mehretu — are part of an upcoming exhibition at the Smithsonian National Museum of African Art in Washington D.C.
The show, which is entitled The Divine Comedy: Heaven, Purgatory, and Hell Revisited by Contemporary African Artists, includes video, photography, printmaking, painting, sculpture, fiber arts, and mixed media installation that "probe diverse issues of politics, heritage, history, identity, faith, and the continued power of art to express the unspoken and intangible."
The exhibition opens on April 8th with a 'Curator's Talk' featuring Simon Njami and Karen E. Milbourne and remains on display until August 2nd, 2015.
"Curated by the internationally acclaimed writer and art critic Simon Njami, this dramatic multi-media exhibition reveals the ongoing global relevance of Dante Alighieri's 14th century epic as part of a shared intellectual heritage," the Smithsonian announced. "Including original commissions and renowned works of art by approximately 40 of the most dynamic contemporary artists from 19 African nations and the Diaspora, this visually stunning exhibition will be the first to take advantage of the museum's pavilion and stairwells, as well as galleries on the first and third floors."
—
If You Go:
Location, Hours, and Admission
950 Independence Avenue, SW
Washington, D.C. 20560
202.633.4600
202.357.4879 (fax)
nmafaweb@si.edu
10 a.m. to 5:30 p.m. daily except December 25.
Admission is free
www.africa.si.edu/exhibition
Join the conversation on Twitter and Facebook.