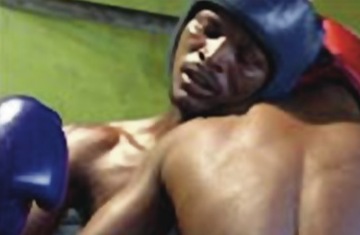 Above: The film Fighting Spirit by George Amponsah, UK/
USA/Ghana, 2007; 80m. In English and Ga screening with Siki,
Ring Wrestler Mamadou Niang, USA/Senegal, 1993; 12m.
Tadias Events News
By Tadias Staff
New York (Tadias) – Get ready for an incredible journey. The New York African Film Festival opens tonight with Behind the Rainbow, a riveting exploration of a pivotal rift in South African politics. Running at the Walter Reade Theater from April 8-14, The New York African Film Festival covers the most topical and vibrant facets of Africa today.
Read on for some highlights of the program. Click Here.