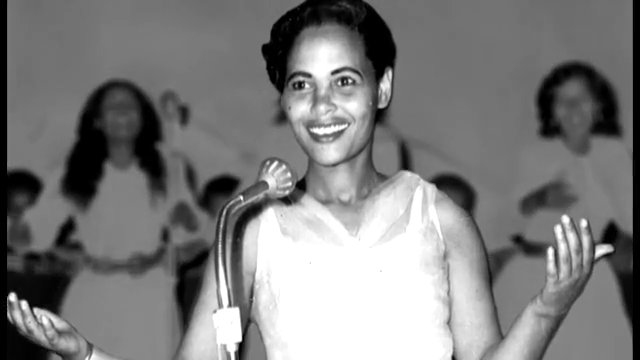 Tadias Magazine
By Tadias Staff
Published: Monday, April 27th, 2015
New York (TADIAS) — The 12th annual Sheba Film Festival, which takes place at the JCC Manhattan and Tsion Cafe next month, features exciting new films from Ethiopia and Israel including Red Leavis by directors Bazi Gete and Haggai Arad from Israel, Asni: The Life of Asnaketch Worku, Courage, Passion & Glamor in Ethiopia by director Rachel Samuel of Ethiopia and The Village of Peace by Israeli filmmakers Ben Schuder & Niko Philipides.
The festival opens with the screening of Red Leavis at the JCC on Tuesday May 19th. The 80 minute movie with Hebrew & Amharic subtitles was made in 2014 and tells the story of 74-year-old Meseganio Tadela: "a hard, obstinate, and nervous man." The synopsis adds: "He immigrated to Israel from Ethiopia 28 years ago with his family and has chosen to zealously retain his culture. He talks very little, and hardly speaks Hebrew; and after losing his wife, he is afraid of dying and being alone. He comes to realize that he belongs to a rapidly disappearing class that believes in retaining Ethiopian culture. The harsh reality hits him in the face. Having come to know some of life's new realities, he tries to survive according to his own ways."
Asni will show on June 19th at Tsion Cafe. The director Rachel Samuel says: "When I was a 4-year old kid in Addis-Ababa listening to my father's radio I heard a singer who mesmerized me. In an unknowing visceral response, Asnaketch Worku took root in my soul. Decades later it was an almost pre-destined privilege to direct a documentary on this extraordinary artist who is as much a cultural icon to Ethiopians as Billie Holiday is to Americans and Edith Piaf to the French. Asnaketch lived her life on the edge of her artistry, over the edge of her passions. But to separate Asnaketch from the social and political climate of conservative Ethiopia, particularly in 50's and 60's was impossible. Artists in that time were looked down upon, called derogatorily, "Azmari", which the church deemed as, "…those not going to heaven." So this doc is as much about my country, my music, my culture as it is about this original being, Asnaketch, who is a substantive part of the fabric of Ethiopia, past and present."
Watch the trailer here: Asni – Courage, Passion & Glamor in Ethiopia

The Village of Peace, which also screens at Tsion Cafe on May 26th, is "A fascinating look at the community of African-Americans from Chicago, who in 1967 began a migration to Dimona, Israel. The founders of The Village of Peace recount their epic journey from the backdrop of oppression to what they now call home in the Negev Desert. Today, over 5,000 African-Hebrew Israelites live in Israel. The stories of four villagers are woven together to portray a community unlike any other. Inspired by ancient scripture, it includes polygamy, natural birth, veganism, and a rigorous emphasis on health. The community struggles with their immersion into Israeli society and the challenges of passing their traditions to future generations."
—
If You Go:
JCC Manhattan
334 Amsterdam Ave
New York. NY 10023
TSION CAFE
763 St.Nicholas Ave
(Btwen 148 St& 149 streets)
New York, NY 10031
More info & tickets at www.binacf.org.
Join the conversation on Twitter and Facebook.