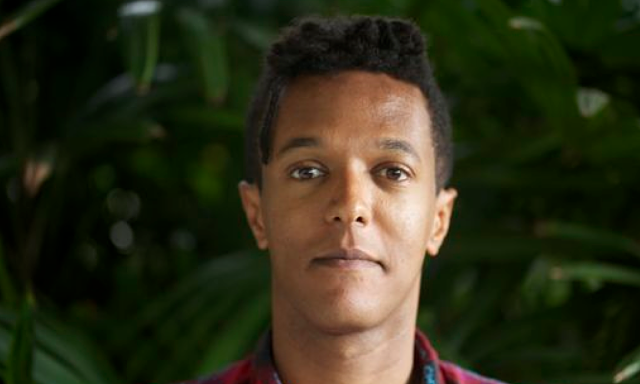 Tadias Magazine
By Tadias Staff
Published: Wednesday, April 29th, 2015
New York (TADIAS) — Another movie from Ethiopia is creating a social media buzz in the international movie circuit. The latest comes from Yared Zeleke and is called Lamb, which tells the growing-up story of a 9 year-old boy named Ephraim and his friend Chuni in Ethiopia's spectacular countryside during hard times. The feature drama, produced by Addis Ababa-based Slum Kid Films, has been selected to screen at this year's Cannes Film Festival in France. It is the first time in the festival's history that an Ethiopian film has been chosen for screening.
In an interview with the Manhattan Digest, Yared who holds an M.F.A. in Writing and Directing from New York University, said: "I grew up in the slums of Addis Ababa during one of the darkest periods of Ethiopia's 3,000-year history. Emperor Haile Selassie had just been deposed in a military coup and the country was consequently thrown into cycles of war and famine. The ongoing conflict and chaos in my country caused me to also lose my family and home while a young boy. Despite the disturbances, I had a happy childhood."
Yared now lives back in Addis Ababa and has "worked for various NGOs in Ethiopia, the U.S., Namibia, and Norway before pursuing filmmaking. Yared has written, produced, directed, and edited several short documentary ("Allula") and fiction films ("Lottery Boy"). He also worked for director Joshua Litle on his award winning documentary, "The Furious Force of Rhymes." In his native Ethiopia, Yared edited documentaries for the United Nations Industrial Development Organization (UNIDO)."
He told the Manhattan Digest that "My first feature, Lamb, is analogous to my life's journey in that it is deeply personal and inescapably political. It is a semi-autobiographical drama about the heart, heartache, and humor of everyday life in my homeland."
In the film "Ephraim's affection for Chuni deepened after he lost his mother to famine the year before. Consequently, his beloved father sends him and Chuni far away from their drought-stricken homeland to live with his distant relatives in a greener part of the country. Ephraim soon finds himself to be a homesick outcast who is always getting into trouble. When his uncle orders him to slaughter the sheep for the upcoming holiday feast, Ephraim devises a devious scheme to save Chuni and return to his homeland."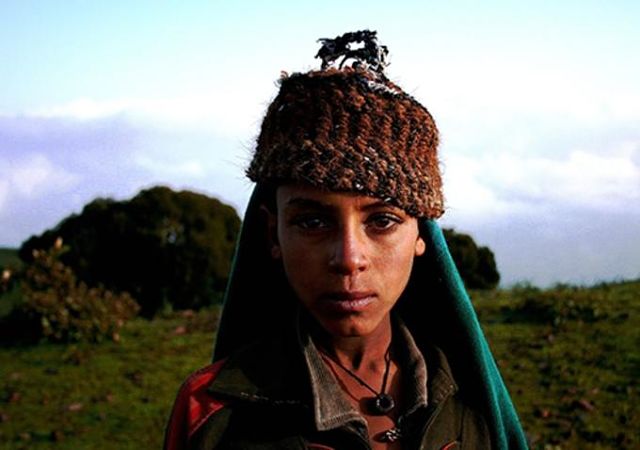 Screenshot from Yared Zeleke's new film "Lamb."
—
Related:
Cannes 2015: the complete festival line-up (The Telegraph)
Home work: Filmmaker Yared Zeleke's Origin Stories (Manhattan Digest)
Join the conversation on Twitter and Facebook.