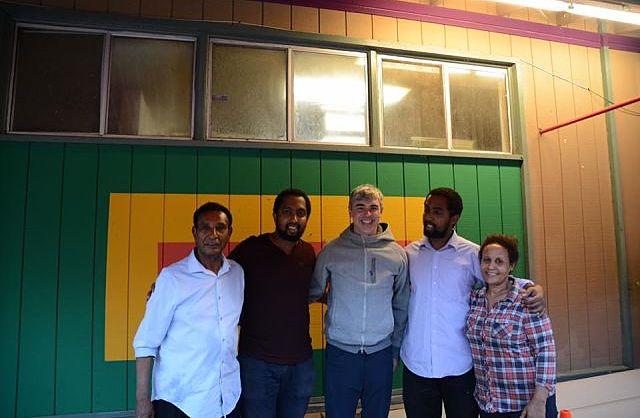 Tadias Magazine
By Tadias Staff
Published: Friday, April 29th, 2016
New York (TADIAS) — Google co-founder Larry Page was the latest Silicon Valley technology leader to pose in front of the green, yellow and red painted sidewall at Walia Ethiopian restaurant in San Jose, California. Page, who is currently the CEO of Google's parent company, Alphabet Inc. dined at the restaurant on Sunday, April 24th with his wife and kids, according to the owners. Page follows in the footsteps of Mark Zuckerberg, Founder and CEO of Facebook, who was spotted enjoying injera at Walia in 2014. Like Zuckerberg, Page also took a moment to pose for a photo with Walia Restaurant staff.
—
You can learn more about Walia restaurant at www.waliaethiopian.com.
Join the conversation on Twitter and Facebook.