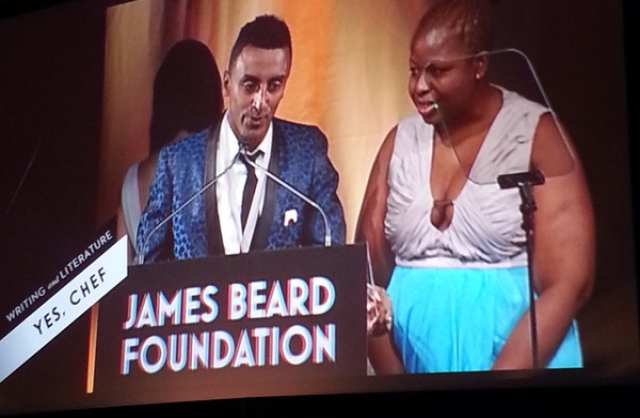 Tadias Magazine
News Update
Published: Saturday, May 4th, 2013
New York (TADIAS) – Marcus Samuelsson has won the 2013 James Beard Foundation Book Award in the Writing and Literature category for his bestselling memoir Yes, Chef, which documents his remarkable life journey from Ethiopia to Sweden and the United States.
The James Beard foundation announced the winners for the Book, Broadcast and Journalism categories on Friday, May 3rd. The other nominees in Writing and Literature included Tracie McMillan, author of The American Way of Eating, and Thomas McNamee, who wrote the acclaimed biography The Man Who Changed the Way We Eat. The latter explores the work of the food critic and journalist Craig Claiborne and his prolific contribution to culinary writing in America.


(Courtesy photo)
Click here to see the complete list of this year's winners (PDF).
Learn more at James Beard Foundation: www.jamesbeard.org.
—
Related:
Video: Interview with Marcus Samuelsson About His Memoir 'Yes, Chef,' (TADIAS)

—
Join the conversation on Twitter and Facebook.