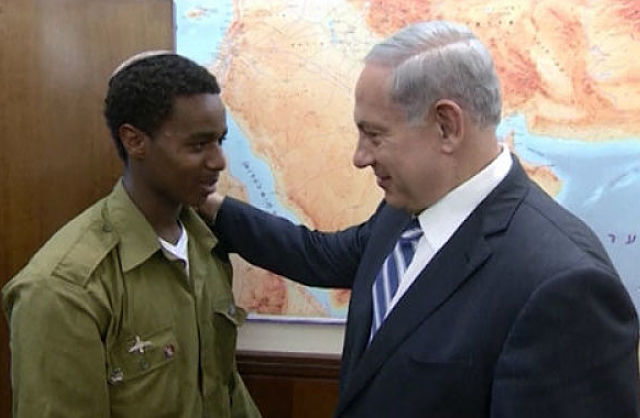 By ISABEL KERSHNER and JODI RUDOREN
JERUSALEM — A slender and boyish-looking Israeli soldier, wearing a skullcap and an army shirt with sleeves too long for him, has become the unlikely and unwitting face of an outburst of anger and violent protests that have shaken Israel.
But Demas Fikadey, a 21-year-old soldier of Ethiopian descent, said he did not see himself as a symbol or a hero.
He was heading home alone, in uniform, on April 26 when he was beaten by two Israeli police officers in the Tel Aviv suburb of Holon, where he lives. The seemingly unprovoked assault, caught on video, was broadcast on national television and went viral on social networks, unleashing the pent-up rage of a young generation of Ethiopian-Israelis who have taken to the streets in recent days.
"It just happened to me," Mr. Fikadey said in an interview Monday, more than a week after his assault and a day after thousands of demonstrators converged on Tel Aviv's Rabin Square to protest police harassment and the discrimination many Israelis of Ethiopian descent say they experience regularly.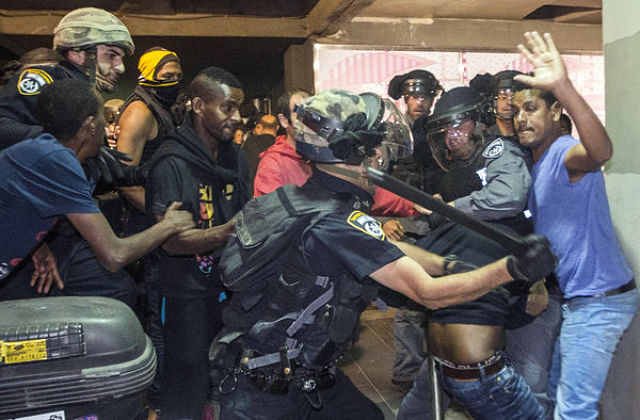 Ethiopian-Israelis confronted Israeli security forces in Tel Aviv on Sunday. Israeli leaders appealed for calm after a demonstration in Tel Aviv on Sunday night in which 56 police officers were injured and 43 protesters were arrested. Credit Jack Guez/Agence France-Presse — Getty Images
Read more and watch video at NYtimes.com »
—
Related:
Ethiopian-Israeli Protest in Tel Aviv Turns Unusually Violent (Raw Video)
Israel's Ethiopians Protest in Jerusalem (The Associated Press)
Join the conversation on Twitter and Facebook.