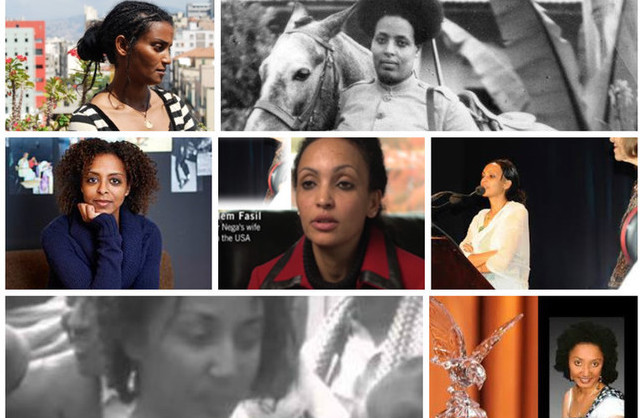 Tadias Magazine
By Tadias Staff
Published: Sunday, May 11th, 2014
New York (TADIAS) — In a Mother's Day tribute to Ethiopian women around the world, the Center for the Rights of Ethiopian Women (CREW) has gathered a collection of essays, poems and photos reflecting motherhood.
Among the featured contributors include Ethiopian-American author Maaza Mengstie, exiled journalist Serkalem Fasil (wife of Eskinder Nega), migrant domestic workers issues activist and filmmaker Rahel Zegeye (a former migrant worker from Ethiopia who currently resides in Beirut, Lebanon), as well as Meron Ahadu, Dr. Tsehai Berhane-Selassie, Dr. Menna Demessie, Tizita Belachew, Helen Afework, Fekerte Gebremariam and Tsigereda Mulugeta.
The tribute to Ethiopian women also recognizes imprisoned Ethiopian female journalist Reyot Alemu, winner of the 2013 UNESCO-Guillermo Cano World Press Freedom Prize.
In a statement Dr. Maigenet Shifferraw, President of CREW said: "For generations, Ethiopian women have played major roles in their society. They are the center of the family and shouldered immense responsibilities. They are strong and courageous fighters for freedom. They have come a long way, but they still have a long way to go to achieve equality. The major obstacles in women's advancement in Ethiopia are the abject poverty and the traditional harmful practices that hinder women's progress. Because of these, women have continued to face enormous hardships. On the other hand, their resilience in the face of all impediments is quite amazing."
You can read the "Tribute to Ethiopian Mothers" at www.centerforethiopianwomen.org.
—
Join the conversation on Twitter and Facebook.