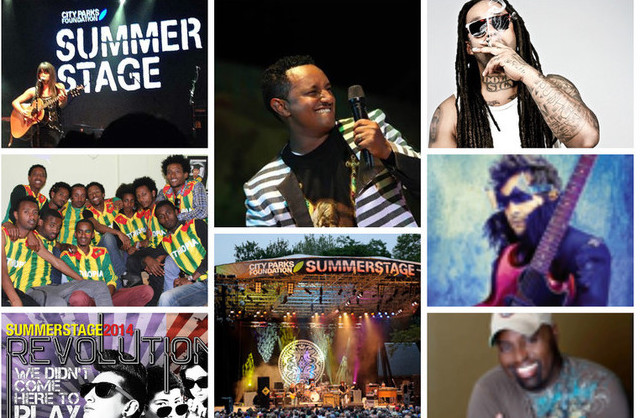 Tadias Magazine
Events News
Tuesday, June 3rd, 2014
New York (TADIAS) — SummerStage, New York's popular free festival of open air live performances — hosted by the City Park Foundation — kicks off today (June 3rd) at Red Hook Park in Brooklyn with a concert featuring Ty Dolla Sign.
Timeout New York notes "it's a truly epic lineup, with over 100 concerts happening nearly every day from the start of June through to the end of August. You can see shows in 14 different parks across the five boroughs: The majority of the gigs, screenings and classes are free, but there are a handful of paid benefit shows, too."
This year's program also includes Ethiopian pop superstar Teddy Afro and the Addis Ababa-based contemporary dance group, HaHu (winners of 2011 Ethiopian Idol), that are scheduled to perform on July 5th at Central Park.
Click here to see the full, incredibly long lineup starting with the paid shows.
—
If You Go:
SummerStage Presents Teddy Afro & Hahu Dance Crew
Saturday, July 5 at 3:00 PM
Central Park (Rumsey Playfield)
New York, New York
Learn more at www.summerstage.donyc.com/Music
Join the conversation on Twitter and Facebook.