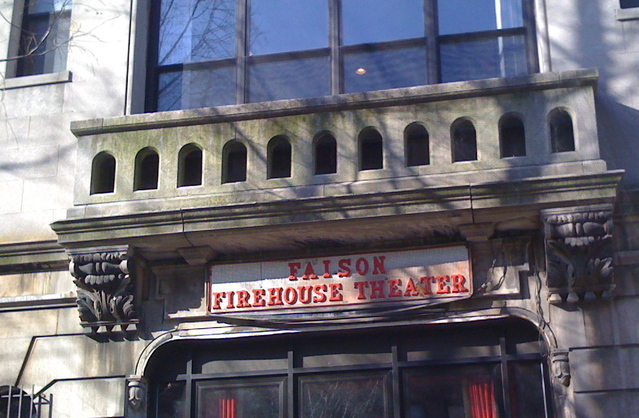 Tadias Magazine
Events News
Published: Monday, June 4, 2012
New York (TADIAS) – The Sheba Film Festival in New York opens this week. "For me it's always a learning process not only in terms of interacting with the filmmakers, but also educating the public about the diversity of the Ethiopian Diaspora," says Beejhy Barhany, who runs the annual program. "Every year is a whole different experience and perspective."
Beejhy is also the founder and director of BINA, an NYC-based foundation that promotes the history and culture of Ethiopian Jews. In a recent interview with TADIAS, she mentioned that her organization is already looking beyond this week to the 10th anniversary festival in 2013. "We're planning a much bigger event," Beejhy said. "We want a diverse group of filmmakers to participate not only from Israel but also from Ethiopia and the Diaspora."
Regarding selections for the Sheba Film Festival Beejhy says "The movies do not necessarily have to be related to Ethiopian Jews. It could be on any topic."
The 2012 Sheba Film Festival starts on Thursday, June 7th at the Faison Firehouse Theatre in Harlem with the screening of Jacques Faitlovitch and The Lost Tribes. Faitlovitch, who died in 1955, was a Polish-born researcher with a keen interest in Ethiopian Jews, and is credited for his efforts to make them part of the global Jewish community.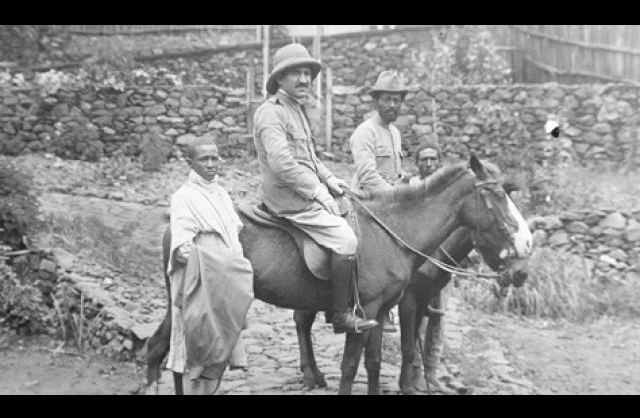 A documentary about the Polish traveler Jacques Faitlovitch (above) is one of the films that will be shown at the 2012 Sheba Film Festival. (Reproduction photo by Moti Milrod)
According to the Israeli newspaper Haaretz, Faitlovitch was born in Lodz, Poland, in 1881, and visited Ethiopia for the first time in 1904. He had traveled there on a grant from Baron Edmond de Rothschild to "look for black Jews." On his first arrival to Ethiopia he is said to have impressed Emperor Menelik with his Amharic, which he had apparently studied at the school for oriental languages at the Sorbonne in Paris, gaining him much access on his repeated trips to the country as he traversed the Ethiopian highlands on horseback.
"His good contacts with senior Ethiopian officials gained him two government jobs," Haaretz notes. "In 1942 Faitlovitch was appointed Inspector General of the Ethiopian Ministry of Education, and two years later he became an adviser at the Ethiopian Embassy in Cairo, a job he held for two years. It was an odd position for a Jew: representing a Christian African power in a Muslim capital, Haaretz wrote after his death."
Faitlovitch, however, was neither the first Westerner, nor Jew, to have made personal contact with the Ethiopian Jewish community. The former goes to the Scottish explorer James Bruce, who claimed to have visited the Beth Israel in 1769, while the latter belongs to Faitlovitch's own teacher, Prof. Joseph Halevy, who made the journey to Ethiopia a century after Bruce.
—
If You Go
The 9th Annual Sheba Film Festival
Jacques Faitlovitch and The Lost Tribes
Thursday, June 7th, 2012 at 7:00 PM
Faison Firehouse Theatre in Harlem
6 Hancock Place, New York NY 10027
(West 124th Street between St. Nicholas and Morningside Avenue)
Admission: $12
Directors: Maurice Dorès, Sarah Dorès
59 minutes 2012, French w/ English subtitles
More information at www.binacf.org.