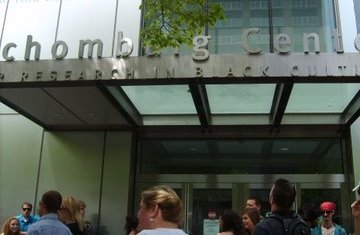 By Tadias Staff
Published: Thursday, June 19, 2008
New York (Tadias) – Continuing the celebration of the Ethiopian Millenium, BINA Foundation is hosting an interfaith panel discussion this Sunday in Harlem. Ethiopia has the unique position of being home to three of the world's largest monotheistic traditions – Judaism, Christianity and Islam.
Traditional legends trace their Jewish heritage to the Queen of Sheba and King Solomon and the journey of the Arc of the Covenant from Israel to the highlands of Ethiopia. Surviving copies of the holy Book of Enoch and the Book of Jubilees were found and preserved in Ethiopia.
Ethiopia's ancient practice of Eastern Orthodox Christianity and the translations of the Bible into Ge'ez occurred as far back as the 5th century A.D. with the advent of Syrian monks fleeing Byzantine persecution. And before the first Hijra to Medina, the prophet Mohammad sent his family to Ethiopia and they received refuge from a Christian emperor and one of the hadith or sayings of Mohammad urge that Muslims recognize the refuge that they received and that they abstain from war on Ethiopians.
Ethiopia's distinction as an early sanctuary for the three Abrahamic religions will be discussed by panelists including: Dr. Ephraim Isaac, Director of the Institute of Semitic Studies at Princeton University; Dr. Ayele Bekerie, Professor of Africana Studies at Cornell University, Dr. Said Samatar, Professor of African History at Rutgers University; and Dr. Yohannes Zeleke, an archaeologist, anthropologist, and historian as well as the former curator of the National Museum of Ethiopia. The panel discussion entitled "Ethiopia: The Three Faiths" will be held on Sunday at 3pm at the Schomburg Center for Research in Black Culture.
—
Learn more about the panel discussion at www.binacf.org.