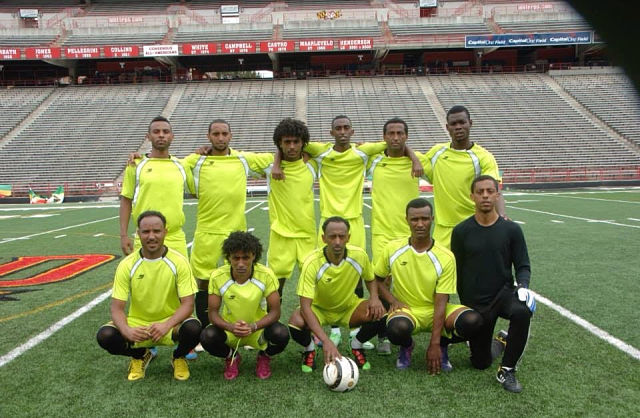 Tadias Magazine
By Tadias Staff
Published: Wednesday, June 24th, 2015
New York (TADIAS) — One of the main goals for New York's Ethiopian soccer team, Abay, is to bring the annual Ethiopian North America soccer tournament to New York for the first time since the league was founded more than 30 years ago.
"Our immediate priority is actually to win the tournament," Assistant Coach Teddy Gezaw tells Tadias Magazine. "But in the long-term we're talking about bidding to bring the tournament to New York and New Jersey where most of our team members are from."
Teddy points out that Abay players will be heading to Washington, D.C. on Saturday for the 2015 ESFNA sports and cultural festival taking place from June 28th to July 4th at the University of Maryland's Byrd Stadium in College Park.
The Ethiopian soccer tournament rotates each year from state to state in North America and so far, according to ESFNA, it has been held in 15 major U.S. cities with a sizable Ethiopian population. "The top host areas are California (7), DC Metro (6), Texas (5) and Georgia (4)." On its website the organization states: "In order to be selected to host the tournament, teams must submit their bid to the Executive Committee ahead of time. A host team must fulfill the requirements that are stated in our Tournament Guidelines and the team must show that it has the support of the Ethiopian community in their city."
To date the top teams that are cup winners include: "D.C. Ethio-Stars (7), LA Ethio Stars (5), Ethio-Atlanta (4) and Ethio-Maryland (3)."
For its opening game the New York team faces San Jose on Monday, June 29th at 4:00 p.m.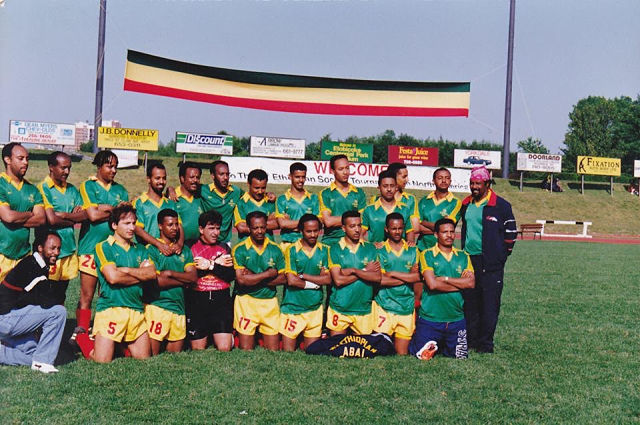 Photo of the NY Abay team in 1990. (Courtesy photograph)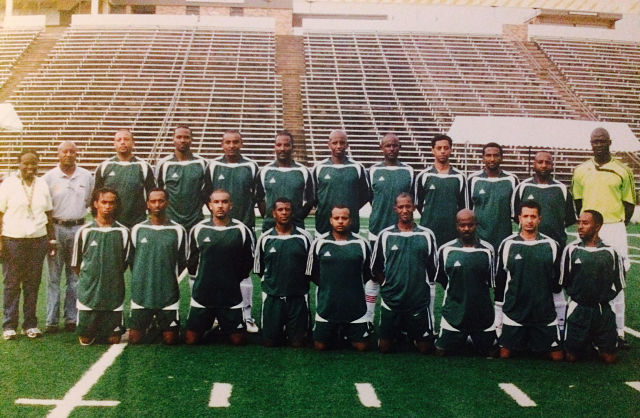 New York City's Ethiopian soccer team, Abay, pictured 6 years ago. (Courtesy photo)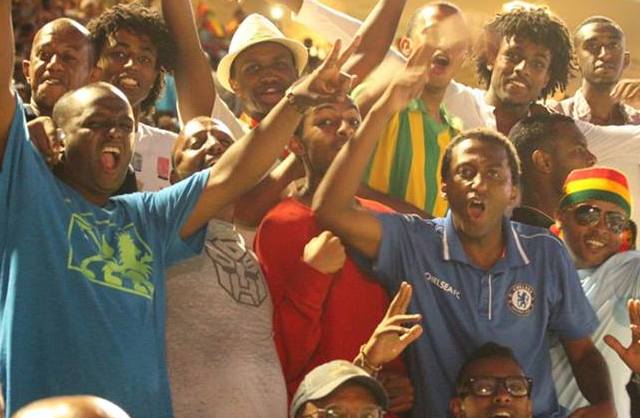 The current Abay Team celebrating in the stands at the 30th ESFNA anniversary tournament on July 6th, 2013 at Comcast Center in College Park, Maryland. (Photo: Courtesy NYC Abay)
The entertainment portion of this year's festival takes place at Echostage in D.C, and ESFNA announced the week-long program that includes a celebration of the 60th Anniversary of the National Theatre of Ethiopia, Community Day, Ethiopian Day, as well as live concerts featuring Teddy Afro, Gossaye, Jacky Gosse, Aster Aweke and Bezuayehu Demissie. In addition, the final day championship event includes ESFNA's closing night gala. "ESFNA will start its event in remembrance and by paying respects to 29 Ethiopians killed in Libya; followed by a triumphant week showcasing Soccer – Culture – Entertainment," ESFNA said.
—
You can learn more at www.esfna.net.
Join the conversation on Twitter and Facebook.