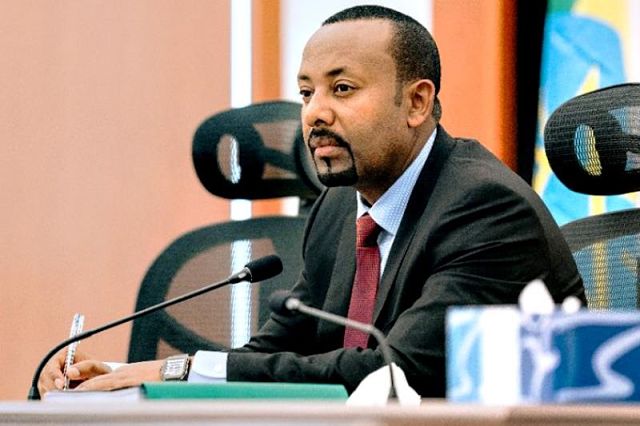 Abiy tries to charm Europe's top pharma groups
While most of Africa is encountering Covid-19 vaccine distribution difficulties, Ethiopia dreams of becoming a hub for the continent's pharmaceutical industry. The country has listed the sector as a priority for its 2015-2025 second growth and transformation plan, GTP II, drawn up by the former prime minister Hailemariam Desalegn's administration and taken on board by his successor Abiy Ahmed Ali.
Currently, Ethiopia imports 90% of its pharmaceutical products. The GTP II target is for 60% of the country's needs to be met by local production and to attract at least 25 new investors that respect good manufacturing practices and three active ingredient production plants by 2025.
Asian investors
In September, Ethiopia revised its legislation on foreign investment, lifting all restrictions on the pharmaceutical sector. Since then, the Ethiopian Investment Commission, or EIC, hungry for technology transfers, has been actively working to bring in global players with attractive financial incentives.
So far, Ethiopia has struggled to land any of the European and US leaders, only catching African and Asian firms in its net. Inside the gates of Addis Ababa's pharmaceutical industry-focussed Kilinto Industrial Park (KIP) there is a majority of Chinese and Indian name plaques. China's Shanghai Pharmaceuticals Holding Co and Zhende Medical Co have pledged to invest $30m and $75m respectively in the zone, while Indian vaccine manufacturer Kilitch Drugs has promised to inject $35m. The KIP's other main investors include Egypt's Eva Pharma, for $21m, and Kenyan Dawa Group, for $13m.
Sights on Germany and the UK
These promises fulfil some of the goals set by the GTP II but will not satisfy the EIC, whose sights are set on Europe. For the better part of a year, the commission has been working to win over German groups including sector giant Merck. Talks are underway but nothing has come of them yet. One of the reasons holding these European players back is that Ethiopia's infrastructure fails to match their standards for the moment.
The EIC is also keen to convince British firms to invest in its pharmaceuticals sector. Last week, the Ethiopian ambassador to the UK, Teferi Melesse-Desta, in collaboration with one of the EIC directors Aschalew Tadesse Mechesso, held a webinar with several dozen potential British investors.
Uncertain future
The only European player present in Ethiopia so far is 54 Capital, a private equity firm that in 2016 forked out $42m for a 40% share in the country's largest producer Addis Pharmaceuticals Factory (APF, AI, 08/04/21). Though based in London, 54 Capital was founded by Moroccan business partners Saad Aouad and Yassine Benjelloun.
APF's main production site is in Adigrat, a city in the Tigray region that is currently the theatre of a civil war between the federal army and regional rebel forces. Since the start of the conflict, Adigrat has been subject to heavy fighting and changed hands several times. The APF factory has become a focus of propaganda on both sides, jeopardising its production capacity.
Being cut off from its largest pharmaceuticals producer has made Ethiopia all the more impatient for new investors.
—
Related:
UPDATE: Ethiopia Launches Tender Process to Sell 40% Stake in Ethio Telecom
Join the conversation on Twitter and Facebook.