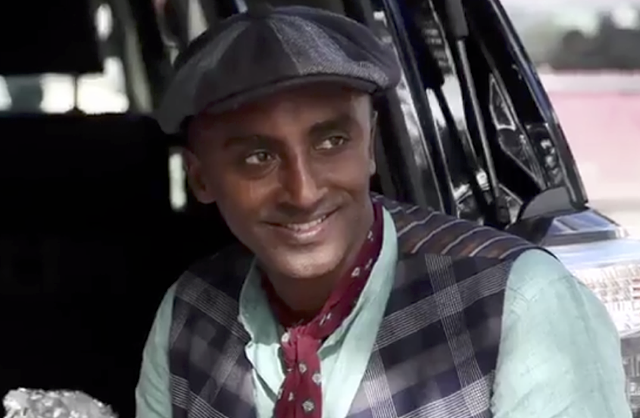 Tadias Magazine
By Tadias Staff
Updated: July 2nd, 2018
New York (TADIAS) — The Public Broadcasting Service (PBS), one of the largest television program distributors in the United States, will premiere Marcus Samuelsson's new show No Passport Required on Tuesday, July 10th, 2018.
As host of No Passport Required Restaurateur, Chef and Author Marcus Samuelsson will be highlighting food, art and culture in immigrant communities across America — from the vibrant Ethiopian restaurant scene in the Washington, D.C. metropolitan area to Little Kabul in Fremont, California and the Vietnamese shrimpers in Louisiana.
"Chasing flavors has been my lifelong passion," shared Samuelsson in recent press release. "To now be able to bring viewers on that journey with me to these amazing communities in cities across the U.S. is truly a dream come true. We get to go deep into the markets, pull up to the roadside stands, and be welcomed into homes — all the places where people share and celebrate food together."
No Passport Required is produced by Vox Media in collaboration with PBS.
The press release adds: "Chef Samuelsson — co-owner of New York's critically acclaimed Red Rooster Harlem — embodies America's extraordinarily rich cultural diversity. Born in Ethiopia, raised in Sweden, and a proud resident of Harlem, he's inspired by this global background to infuse his culinary experiences with diverse elements of music, history, culture, and the arts. Today, he is a celebrated award-winning chef, restaurateur, author, philanthropist and food activist. Samuelsson's accolades include earning five James Beard Awards, being named the youngest chef ever to receive a three-star review from The New York Times, and having the honor of cooking for the Obama administration's first state dinner. He is an ambassador for UNICEF, co-founder of the Harlem EatUp! Festival, and the co-chair of the board of Careers through Culinary Arts Program (C-CAP)."
Watch conversation with Marcus Samuelsson about No Passport Required below:
Learn more about Marcus Samuelsson's new PBS show No Passports Required here.
—
Related:
PBS and VOX Media Announce New Series Hosted by Chef Marcus Samuelsson
Join the conversation on Twitter and Facebook.