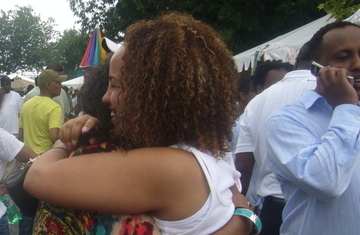 Hot Shots: D.C. Soccer Tournament
By Tadias Staff
Photos by TF & Tadias
(Updated Monday, July 7, 2008)
Washington, DC (Tadias) – North America's largest African soccer tournament, hosted by the Ethiopian Sport Federation of North America (ESFNA) was held in the nation's capital this year. The Washington D.C. Metropolitan area is home to the second largest Ethiopian population outside of Ethiopia, and tens of thousands of Ethiopian immigrants attended the event on July 4th weekend.
This year's vendors were particularly enthusiastic about Barack Obama's presidential campaign. Products sold in booths at the tournament site ranged from Obama t-shirts, a photo booth with Obama wearing a traditional Ethiopian shawl, and even Obama juice.
Other vendors used their booth to host traditional coffee ceremonies, sell children's books, and food while music blasted simultaneously from competing vendor booths. A large tent had been set up at the center of the vendors area where people would flock to take cover from occasional rain.
Friday nights line-up of music artists at RKF stadium included Tilahoun Gesesse, Mahmoud Ahmed, Kuku Sebsibe, Gossaye, and Mike-E.
Here are hot shots.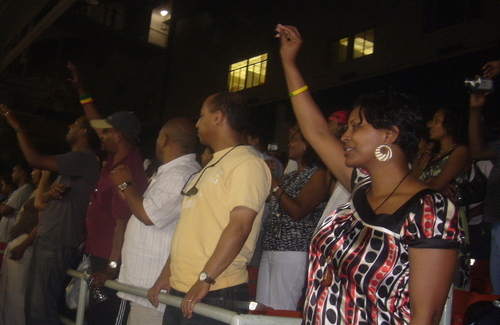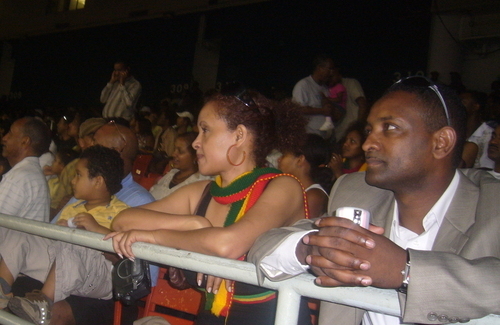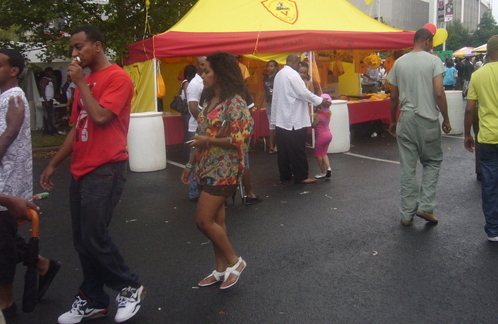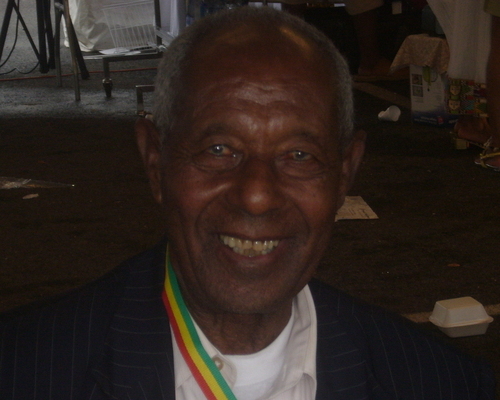 Above: Ababa Tesafye attended the event as guest of honor. He celebrated his
birthday on July 4th. The announcer did not mention the beloved children's television
entertainer's age. People familiar with Ababa Tesfaye say he does not know the year
he was born.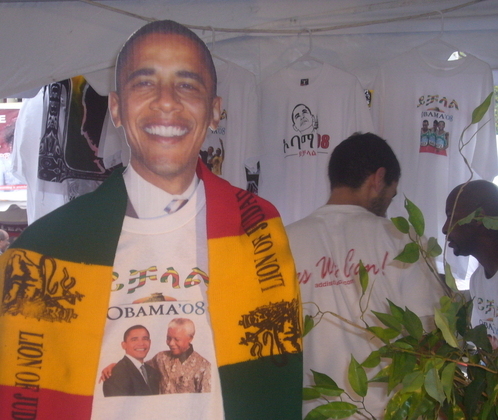 At the Ethiopians for Obama booth. We even spotted a vendor selling Obama Juice.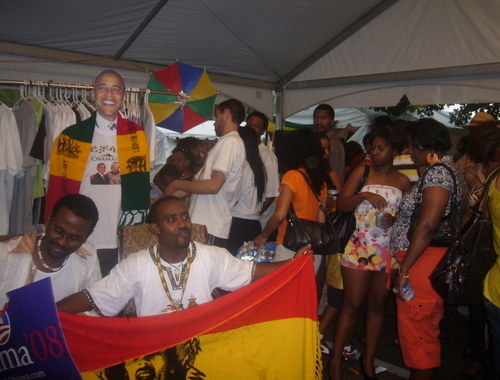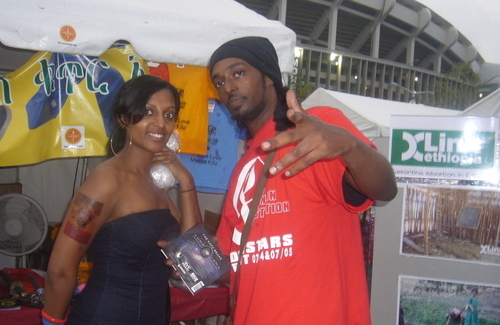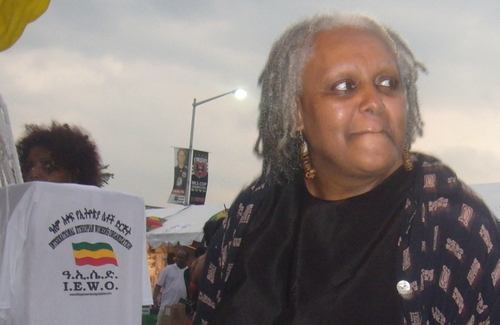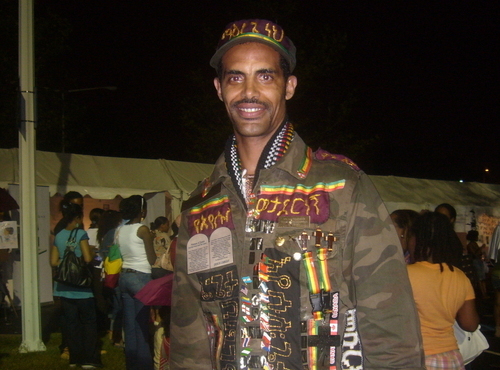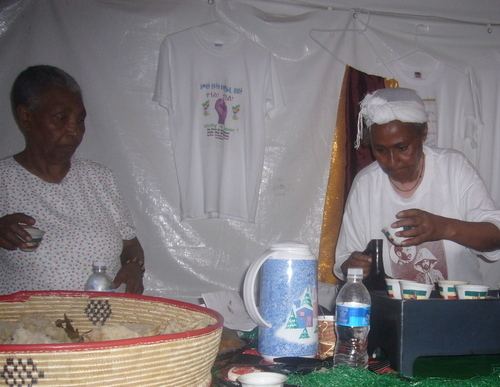 At the international Ethiopian Women Association booth.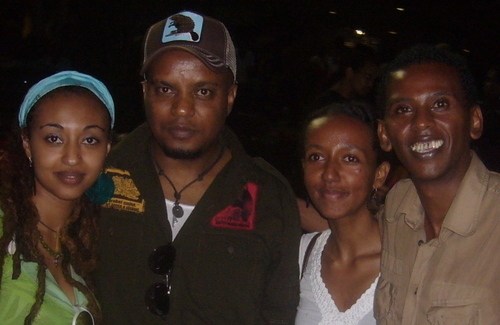 From Left: Meron, Asse, Tseday (Tadias), Liben (Tadias)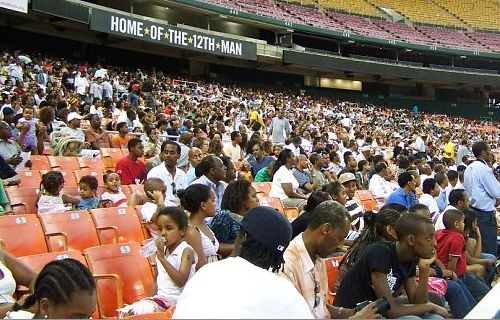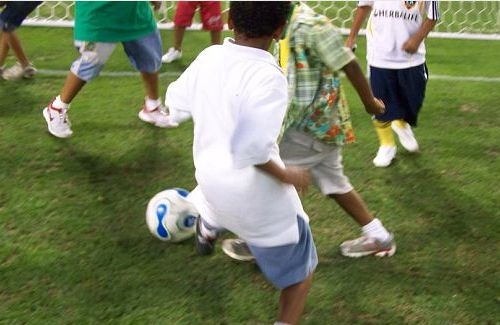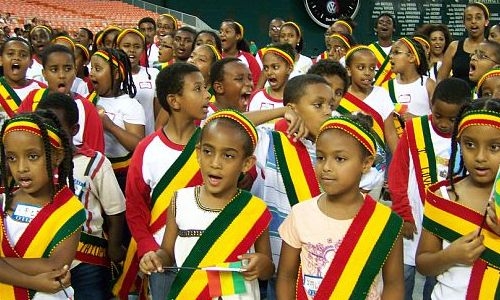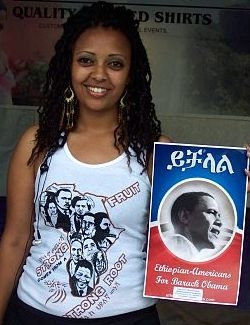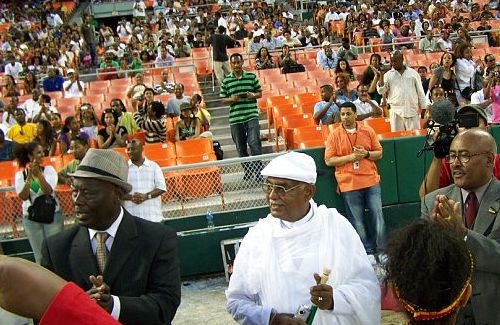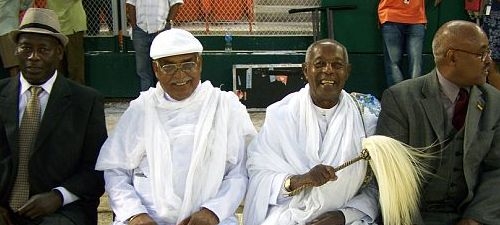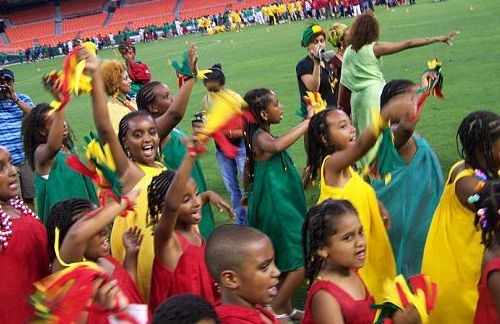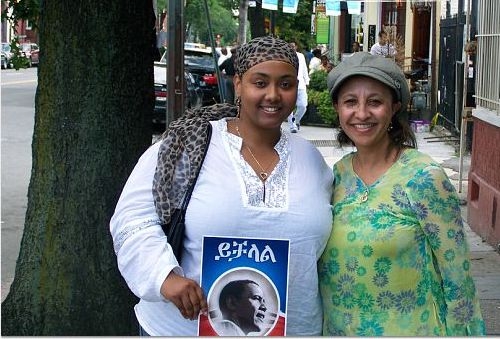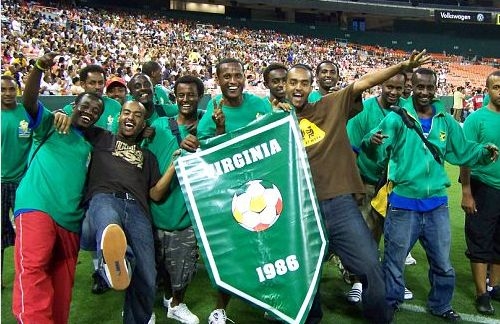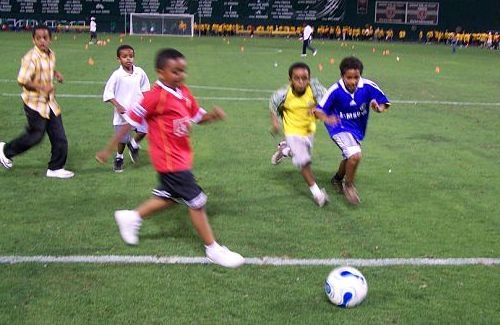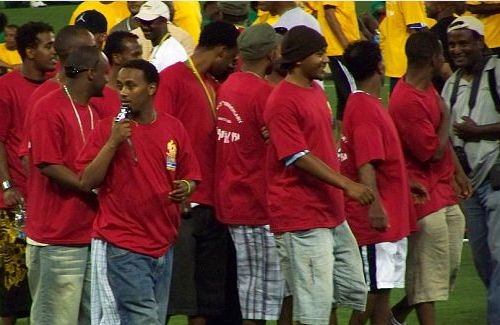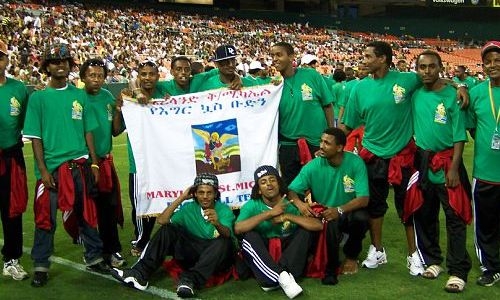 —-
Related: D.C. Soccer Tournament to Offer Family Friendly Celebration