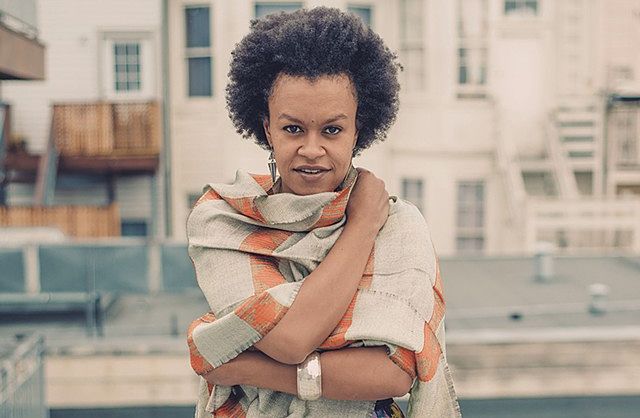 "It is possible that the human auditory system actually evolved to hear music, because it is so much more complex than it needs to be for language alone," said Ethiopian American musician Meklit Hadero during her 2015 talk at a TED Fellows retreat. A senior TED Fellow, she was paraphrasing a theory from California neuroscientist and musician Charles Limb. "And if that's true," she continued, "it means that we're hardwired for music, that we can find it anywhere."
Professionally known simply as Meklit, the Ethiopia-born artist has a career that goes far beyond cutting albums and touring. Now based in San Francisco, she's a cofounder of the Nile Project, a multifaceted organization focused on East African society. It seeks ways to use music to answer questions related to cultural identity, resource sharing and the trajectory of human existence.
and pan-global styles. Her latest album, When the People Move the Music Moves Too, features collaborations with the Preservation Hall Jazz Band and acclaimed singer-songwriter Andrew Bird. The album's Grammy Award-winning producer, Dan Wilson, made those connections.
Meklit will perform on Thursday, July 12, at ArtsRiot in Burlington. Seven Days caught up with her by phone.
Read the interview at sevendaysvt.com

—
Join the conversation on Twitter and Facebook.