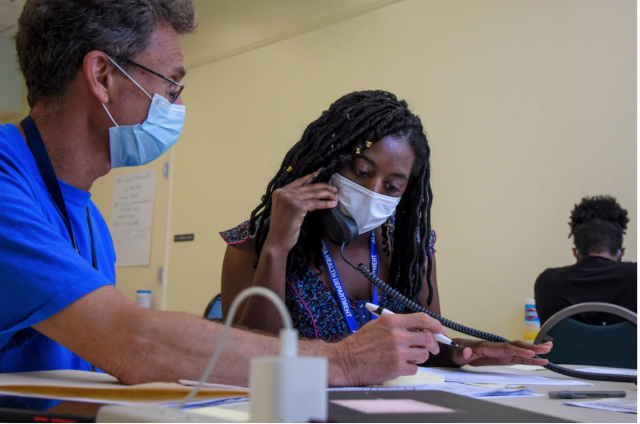 The Washington Post
Someone — let's call her Person A — catches the coronavirus. It's a Monday. She goes about life, unaware her body is incubating a killer. By perhaps Thursday, she's contagious. Only that weekend does she come down with a fever and get tested.
What happens next is critical. Public health workers have a small window of time to track down everyone Person A had close contact with over the past few days. Because by the coming Monday or Tuesday, some of those people — though they don't yet have symptoms — could also be spreading the virus.
Welcome to the sprint known as contact tracing, the process of reaching potentially exposed people as fast as possible and persuading them to quarantine.
The race is key to controlling the pandemic ahead of a vaccine, experts say. But most places across the United States aren't making public how fast or well they're running it, leaving Americans in the dark about how their governments are mitigating the risk.
An exception is the District of Columbia, which recently added metrics on contact tracing to its online dashboard. A few weeks ago, the District was still too overwhelmed to try to ask all of those who tested positive about their contacts. Now, after building a staff of several hundred contact tracers, D.C. officials say they're making that attempt within 24 hours of a positive test report in about 98 percent of cases.
For months, every U.S. state has posted daily numbers on coronavirus testing — along with charts of new cases, hospitalizations and deaths. So far, only one state, Oregon, posts similar data about contact tracing. Officials in New York say they plan to begin publishing such metrics in the coming weeks.
—
Related:
Interview: Yoseph Seyoum on How to Find Job as COVID-19 Contact Tracer in U.S. Ethiopian Community
If you are interested in becoming a COVID-19 Contact Tracer, you can learn more and register here: https://tracers.ethiodiasporacovid.com/
Join the conversation on Twitter and Facebook.