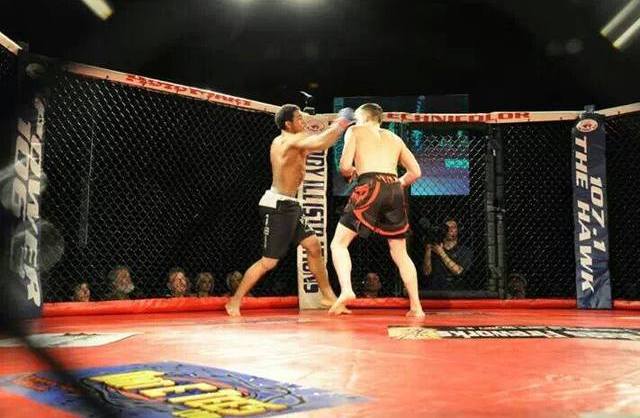 Tadias Magazine
By Tadias Staff
Monday, July 7th, 2014
New York (TADIAS) — Ethiopian-born athlete Afrem Gebreanenia has a black belt in Taekwondo, but his dream is to pursue a career in the fighting ring. Since coming to the United States a few years ago the 21-year-old Minnesota-based amateur mixed martial arts (MMA) fighter has earned his High School diploma and maintains a part-time job while dedicating himself to his passion.
Per Wiki: "Mixed martial arts (MMA) is a full-contact combat sport that allows the use of both striking and grappling techniques, both standing and on the ground, from a variety of other combat sports and martial arts."
According to an email from his manager, Timothy White, Afrem will be fighting in Fort Riley, Kansas for Victory Fighting Championships on July 12th – an event credited for launching the careers of many elite fighters including UFC lightweight champion Benson Henderson, Spencer Fisher, Jorge Gurgel, Josh Neer, Kevin Burns, Jake Ellenberger, Jason Brilz, Anthony Smith, Justin Salas, Nick Mamalis, Rob Kimons, Chris Camozzi, Abe Wagner, and Travis Browne.
In announcing his upcoming meet Afrem, who is a resident of Worthington, Minnesota, tweeted: "In time….The world will know me and know me well."

—
You can learn more about Afrem Gebreanenia at: dynamicathletemgmt.wix.com/afremgmma.
Join the conversation on Twitter and Facebook.