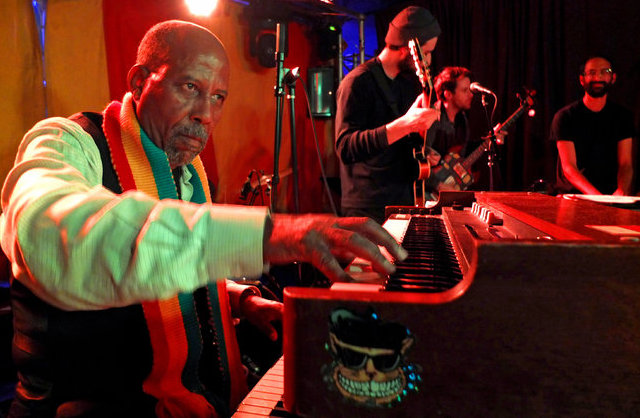 Tadias Magazine
Tadias Staff
Published: Tuesday, July 15th, 2014
New York (TADIAS) – Bandleader and multi-instrumentalist Hailu Mergia will play at Lincoln Center's David Rubenstein Atrium on Thursday, July 17th at 7:30pm. The Ethiopian artist (who gained fame as an organist and keyboardist in the historic Walias and Zula bands) "borrows from the beauty of traditional Amharic, Tigrinya, and Oromo melodies to form swirling arrangements of keyboard, accordion, Rhodes piano, and Moog synthesizer," organizers announced.
"In this performance, [Hailu] partners with Nikhil P. Yerawadekar's Low Mentality for bass and beat-oriented rock and roll melded with Afro-pop, reggae, hip-hop, calypso, and more. The collective plans to release an abundance of new material in the coming year, culminating with its debut album."
—
If You Go:
Thursday, July 17, 2014 at 7:30pm
David Rubenstein Atrium at Lincoln Center
Broadway between 62nd and 63rd Streets
New York, NY
atrium.lincolncenter.org
Video: Hailu Mergia – Shemonmuanaye

Audio: Hailu Mergia and The Walias Band playing – Tche Belew

Join the conversation on Twitter and Facebook.