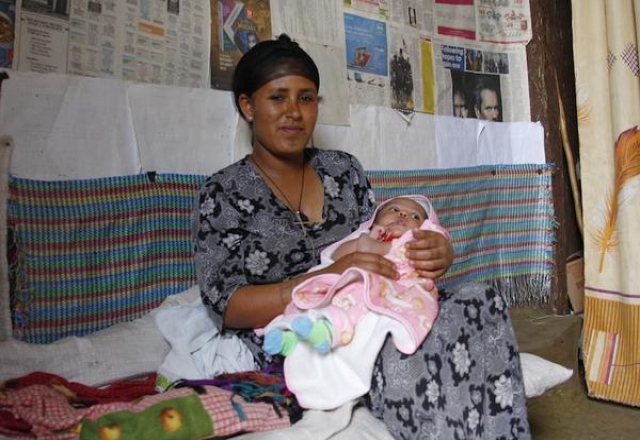 By Ariel Zirulnick
MOSEBO, AMHARA REGION, ETHIOPIA — From the booming capital of Addis Ababa to Ethiopia's remotest border regions, excavators are busy scraping earth, making way for roads that will finally connect the far reaches of this largely rural country.
Ethiopia's full-court press toward a modern road network is certainly a boon to its industry and agriculture. But it may also help Ethiopia shed its notoriety as one of the worst places to be an expectant mother or a newborn. Women name distance and transit as two of the greatest obstacles to accessing health services.
Ethiopia's maternal and newborn mortality rates are among the world's highest, though its maternal mortality rates are declining faster than anywhere else on the continent. Many deaths are caused by childbirth complications that could be handled by someone with medical training. Sanitation is another problem. Yet more than 60 percent of women still give birth at home, according to government estimates. (Some international aid groups estimate that number is closer to 80 percent.)
Read more at csmonitor.com »
—
Join the conversation on Twitter and Facebook.