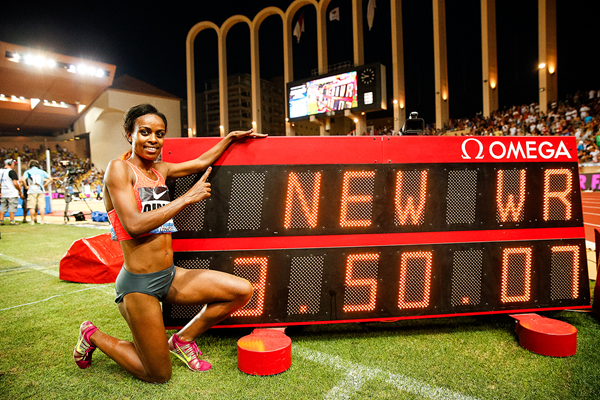 By Sara Germano
Genzebe Dibaba of Ethiopia broke the world record in the women's 1500 meters on Friday, running 3:50.07 in Monaco that saw perhaps the single best day of metric mile races among both men and women in recent history.
Friday's world record came at the Meeting Herculis in Monaco, the tenth leg of track-and field's elite Diamond League meet series. Among the 28 men and women who raced respective 1500-meter races, 20 ran personal bests, including at least four regional records.
Dibaba, age 24, shattered the previous world record of 3:50.46 set by China's Yunxia Qu in 1993, a time so fast that many in track and field believed it to be untouchable. No woman had broken 3 minutes and 55 seconds in 18 years, until Dibaba herself ran 3:54.11 just a week ago in Barcelona.
Dibaba is the younger sister of Tirunesh Dibaba, the world-record holder in the 5,000 meters, and a three-time Olympic gold medalist. The elder Dibaba is skipping the 2015 track and field season after the birth of her first child earlier this year.
Read more at The Wall Street Journal »
—
Join the conversation on Twitter and Facebook.