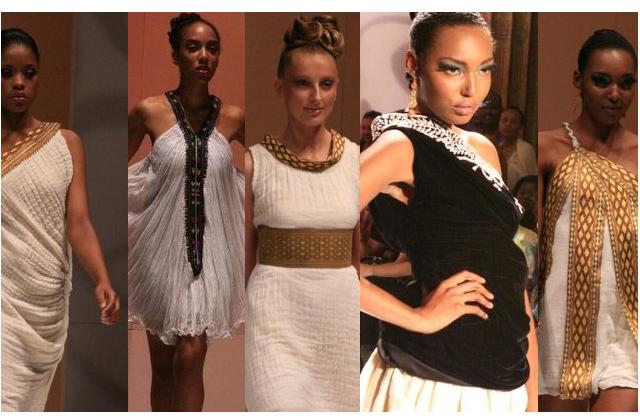 Tadias Magazine
Events News
Updated: Friday, July 22, 2011
New York (Tadias) – Ethiopian Designer Fikirte Addis was one of 21 individuals from Africa and the African diaspora whose work was highlighted at Africa Fashion Week New York, which took place from July 14th to 16th in the Broad Street Ballroom in New York City's Financial District.
The runway show, produced by young African social entrepreneurs from the Diaspora, is an effort to introduce clothing products made in Africa to high-end U.S. markets.
"The event underscores how eager this generation of young, upwardly mobile Africans in the U.S. is to redefine the continent's image," The Washington Post noted in its pre-event coverage. "They have come of age during the Obama presidency – an era when first lady Michelle Obama rocked a bright pink Mali-inspired top designed by Nigerian-born designer Duro Olowu."
Per WaPo: "If fashion is a guidepost to cultural change, then the expanding scope of African fashion indicates a new momentum among Africans in this country. Many of them are sons and daughters of immigrants who are now in the middle and upper classes, and they have more freedom to choose creative professions."
"It's our moment, and it's just beginning. Young African designers are becoming real players now. People have been taking resources from Africa for generations. But our generation, raised in both worlds, is changing that," said Adiat Disu, 24, the Nigerian-American producer of the fashion week.
Fikirte Addis, who was also the winner of the Origin Africa Fiber to Fashion 2011 in Mauritius, was sponsored by USAID to participate in the New York event.
Below are photos of Fikirte's designs presented at the 2011 Africa Fashion Week New York.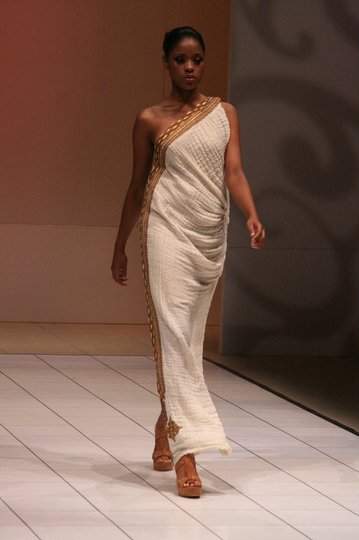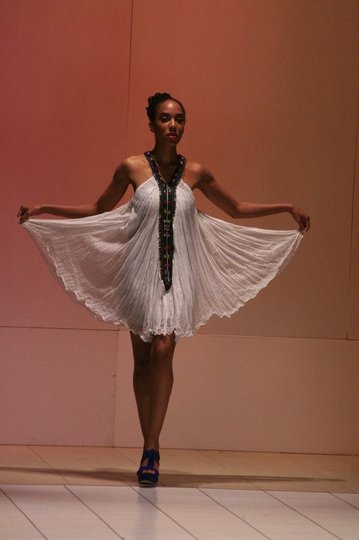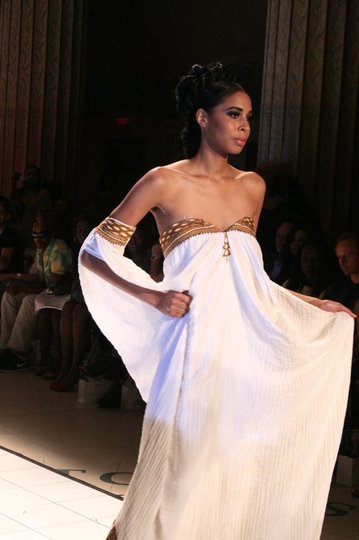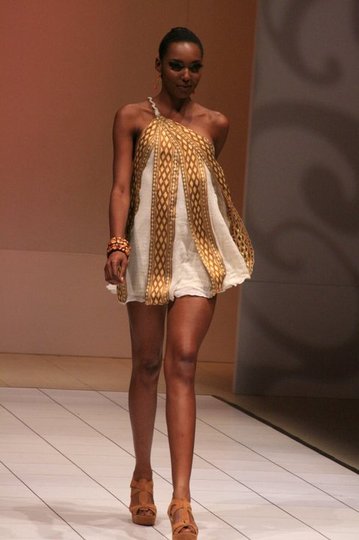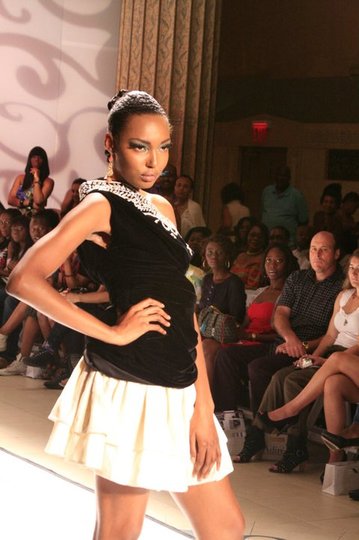 —-
Photos courtesy of New York based Emma C. Photography via laprincessaworld.
You can learn more about Africa Fashion Week New York at www.afwny.com.
Click here to read Fikirte Addis' Press Release.
Related:
African Fashion Week spotlights emerging designers (The Washington Post)
Tadias TV Interview With Couture Bridal-Fashion Designer Amsale Aberra