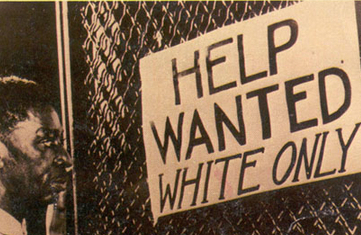 Above: Photo – Literacyrules.com
House apologizes for slavery, 'Jim Crow' injustices (CNN)
WASHINGTON (CNN) — The House of Representatives on Tuesday passed a resolution apologizing to African-Americans for slavery and the era of Jim Crow.
The nonbinding resolution, which passed on a voice vote, was introduced by Rep. Steve Cohen, a white lawmaker who represents a majority black district in Memphis, Tennessee.
While many states have apologized for slavery, it is the first time a branch of the federal government has done so, an aide to Cohen said.
In passing the resolution, the House also acknowledged the "injustice, cruelty, brutality and inhumanity of slavery and Jim Crow."
"Jim Crow," or Jim Crow laws, were state and local laws enacted mostly in the Southern and border states of the United States between the 1870s and 1965, when African-Americans were denied the right to vote and other civil liberties and were legally segregated from whites.
The name "Jim Crow" came from a character played by T.D. "Daddy" Rice who portrayed a slave while in blackface during the mid-1800s.
The resolution states that "the vestiges of Jim Crow continue to this day." Read More.