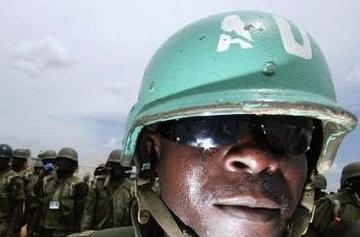 Above photo: undispatch.com
UN council disbands Eritrea-Ethiopia border force (Reuters)
By Louis Charbonneau
Thu 31 Jul 2008
UNITED NATIONS (Reuters) – The U.N. Security Council voted on Wednesday to disband its peacekeeping mission to the volatile border between Eritrea and Ethiopia after Eritrea forced out most of the U.N. troops.
The mandate for the 1,700-strong force expires on Thursday. The council unanimously approved a resolution drafted by Belgium that calls for the mission to be terminated and all peacekeeping personnel to be withdrawn.
The resolution calls on the two sides "to show maximum restraint and refrain from any threat or use of force against each other, and to avoid provocative military activities." Read More.