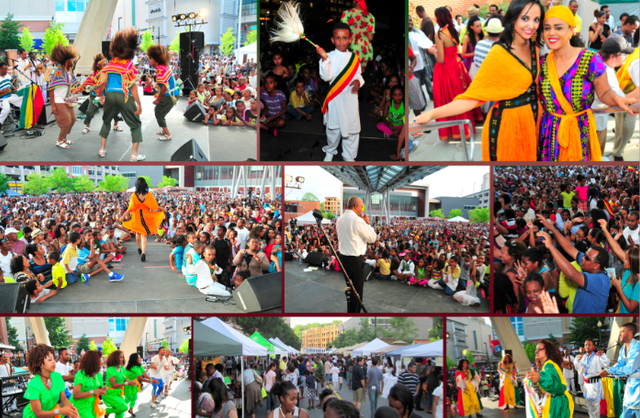 Tadias Magazine
By Tigist Selam

Published: Tuesday, August 13, 2013
New York (TADIAS) – Ethiopian New Year is around the corner and so is the 3rd annual outdoor festival in downtown Silver Spring, Maryland marking Enkutatash. According to organizers, this year's day-long celebration of Ethiopian culture and tradition will take place on September 15, 2013 in Veterans Plaza.
Last year the event featured traditional dance, music, food, vendors, fashion show, award ceremony and a live concert by Mahmoud Ahmed, transforming the venue into Little Ethiopia for the day.
"Some came to join family and friends and celebrate their heritage and home country. Other came to learn about the ancient but vibrant and magnificent Ethiopian cultures and traditions," the event's announcement said. "Whatever the reason, in the course of the day, more than 20,000 attendees were able to take part in the festivities."
Organizers are hoping to build on this momentum and inviting all to join them next month in celebrating Ethiopia's cultural magnificence. They are encouraging event goers to wear traditional attire.
—
If You Go:
Ethiopian Festival
September 15, 2013
Veterans Plaza
Silver Spring, Maryland
Click here to learn more.
Photos from 2nd Annual Ethiopian Festival in Silver Spring, Maryland
—
Related:
Los Angeles' Little Ethiopia Prepares for 2013 Cultural Street Festival
Join the conversation on Twitter and Facebook