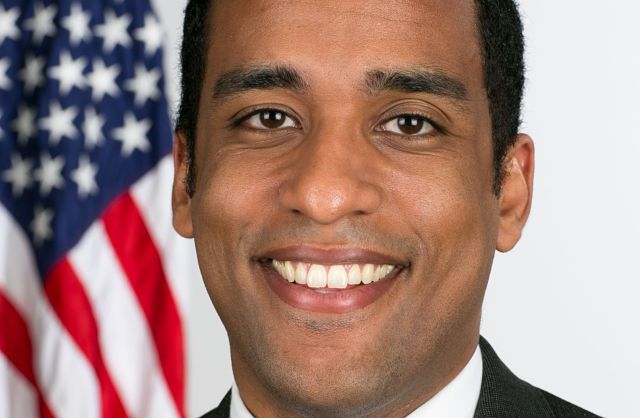 Tadias Magazine
By Tadias Staff
August 15th, 2017
New York (TADIAS) — Yohannes Abraham will be a 2017 Fellow at the Institute of Politics (IOP) at Harvard Kennedy School. The prestigious institution announced that Yohannes "will guide students through discussions on how White House staff develop and advocate for policy priorities, advance nominations, and manage crises."
"I can't think of a more important time to invest in the next generation of public servants," Yohannes shared in a statement. "It's an honor to have the opportunity to join this community as a Fall Fellow."
"Yohannes Abraham has not only had a front row seat, but was an active participant in the complex process of shaping national and international policy," said Cong. Bill Delahunt, Acting Director of the Institute of Politics. "His willingness to share his White House experience with students will provide them a rare first-hand perspective on the challenges of governing."
Yohannes served as Deputy Assistant to the President for the Office of Public Engagement & Intergovernmental Affairs and Senior Advisor to the National Economic Council during the Obama administration. He is currently Senior Advisor to the Obama Foundation.
The press release states Yohannes' White House experience put him "in the middle of many of the highest profile confirmation, legislative, and communications battles of President Obama's second term."
The announcement notes that "Abraham first began working for then-Senator Obama during his Iowa Caucus campaign in 2007. He went on to serve as Senator Obama's Virginia Field Director in the 2008 general election, helping turn Virginia blue for the first time in 44 years. During President Obama's first term, Abraham served in the White House Office of Legislative Affairs during the passage of the Affordable Care Act, the American Recovery and Reinvestment Act, and other key pieces of the President's agenda."
The Institute of Politics at Harvard University was established in 1966 in honor John F. Kennedy, America's youngest president to be elected. According to its website: "Since its founding half a century ago, the Institute has used its programming and activities to ignite passion, appreciation and respect for politics and public service."
Yohannes added: ""If there is a subset of students that leave my study group more likely to pursue a career in public service, I will consider my time as a Fellow a success."
—-
Related:
Yohannes Abraham Named Senior Adviser to the Obama Foundation
Tadias Interview with Yohannes Abraham
Join the conversation on Twitter and Facebook.