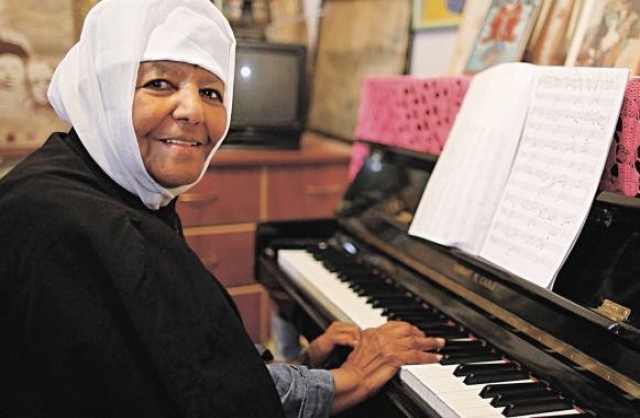 By Harriet Sherwood
Jerusalem - From a small, spartan room in the courtyard of the Ethiopian church off a narrow street in Jerusalem, a 90-year-old musical genius is emerging into the spotlight.
For almost three decades, Emahoy Tsegué-Mariam Guebrù has been closeted at the church, devoting herself to her life's twin themes – faith and music. The Ethiopian nun, whose piano compositions have enthralled those who have stumbled across a handful of recordings in existence, has lived a simple life, rarely venturing beyond the monastery's gates.
But this month the nonagenarian's scribbled musical scores have been published as a book, ensuring the long-term survival of her music. And on Tuesday, the composer will hear her work played in concert for the first time, at three performances in Jerusalem. Guebrù may even play a little.
Her music has been acclaimed by critics and devotees. Maya Dunietz, a young Israeli musician who worked with Guebrù on the publication of her scores, says in her introduction to the book that the composer has "developed her own musical language".
"It is classical music, with a very special sense of time, space, scenery," Dunietz told the Guardian. "It's not grand; it's intimate, natural, honest and very feminine. She has a magical touch on the piano. It's delicate but deep. And all her compositions tell stories of time and place."

—
Join the conversation on Twitter and Facebook