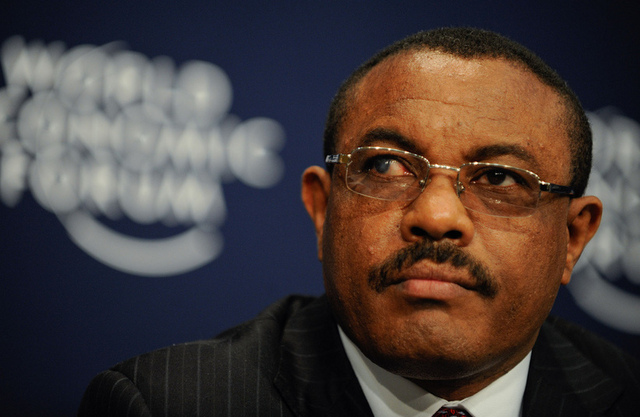 Ethiopia has just taken delivery of its first Boeing 787 Dreamliner, said to be the world's most advanced passenger plane. Another nine aircraft are on order.
It is perhaps a symbol that Ethiopia is on the up, shedding its old image as a land of poverty, famine and suffering.
Yet step outside Addis Ababa's Bole Airport onto the streets of the Ethiopian capital, and you can see immediate signs that the country still has a long way to go.
Beggars crowd around the cars stopped at city intersections. Goats are herded down the main thoroughfares, jostling for space with the traffic.
In the smaller backstreets of Addis Ababa, vehicles weave erratically to avoid the huge potholes made worse by the winter rains.
Now that Meles is gone, the weaknesses of the regime that he built are more likely to be exposed and the repercussions could be felt across the region"
Meles Zenawi, Ethiopia's Prime Minister who died earlier this week, had made economic growth and development his number one priority.
During the last eight years of his premiership, there was record growth, as high as 11%. It has been driven primarily by agriculture, including the development of the flower export market.
Building on this economic success will be the challenge for Mr Meles's successor, Hailemariam Desalegn.
However, Ethiopia's acting prime minister will also have to manage a tricky political transition.
Continue reading at BBC News.
—
Related:
Parliament Session on Succession Delayed (BBC News)
Looking Ahead in Ethiopia: Spotlight on Acting PM Hailemariam Desalegn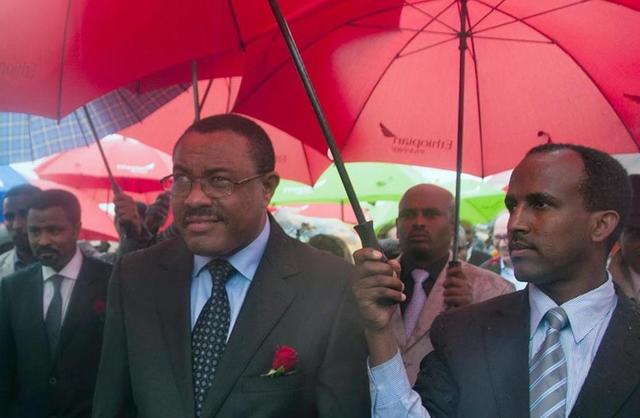 Hailemariam Desalegn, left, pictured in this photo last Friday, Aug.17, 2012, was first appointed Deputy Prime Minister and Minister of Foreign Affairs in 2010, became acting Prime Minister and will be sworn in as prime minister after an emergency meeting of parliament, said Bereket Simon, the communications minister. (AP)
By KIRUBEL TADESSE, Associated Press –
ADDIS ABABA, Ethiopia (AP) — The death of Ethiopia's prime minister pushed his relatively unknown successor, Hailemariam Desalegn, into the spotlight on Tuesday, and he may be merely a placeholder or might hang on to become Ethiopia's next long-time leader.
Read more.
—
Related:
Photo Gallery: PM Meles Zenawi Dies at 57 (VOA)
Ethiopian PM Meles Zenawi Dies After Illness (BBC)
Ethiopia in Flux After Leader Dies (The Wall Street Journal)