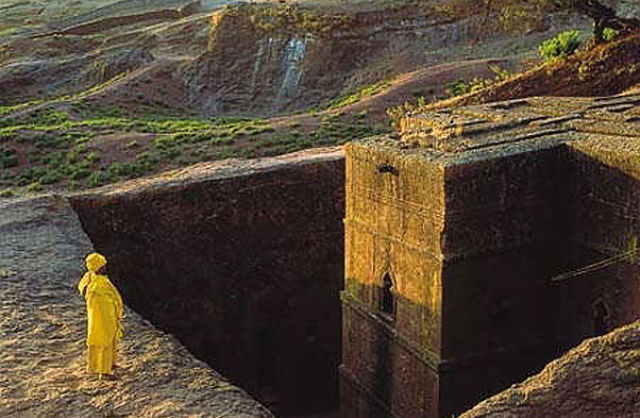 27 Aug 2015
Archaeologists face a race against time to save 800-year-old structures crumbling away from moisture damage.
Conservationists are facing a race against time to prevent one of Ethiopia's most sacred religious site from crumbling away.
The ancient churches of Lalibela in northern Ethiopia have been a place of pilgrimage for local Christians since they were constructed 800 years ago.
However, moisture is eating away at the structures and the sacred site is literally crumbling away.
The geological properties of the sites mean traditional tools and materials used to restore sites cannot be used. Instead, conservation experts are using improvised techniques to hold the structure together until they can strengthen it.
Read the full article at Aljazeera.com »
—
Related:
Lalibela One of The Top 50 Cities to See in Your Lifetime
Ethiopia's Lalibela Among 19 Most Stunning Sacred Places in the World
Join the conversation on Twitter and Facebook.