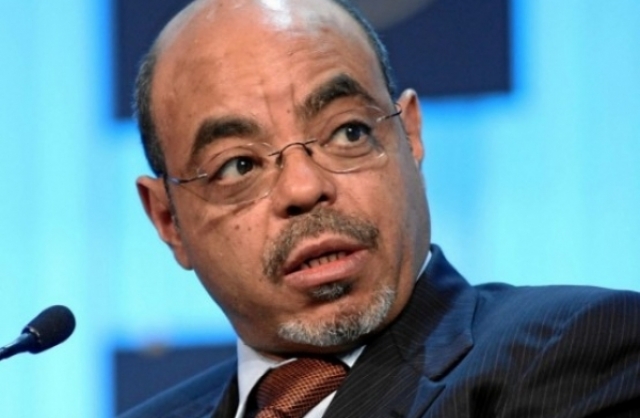 Oakland, California – On a table by the door in Addis Restaurant on Oakland's Telegraph Avenue, a tall stack of solemn invitations sits amid piles of business cards advertising nearby Ethiopian-owned beauty salons, photography studios and computer repair services.
"All Ethiopians and friends of Ethiopians who live in the Bay Area are invited to join us for the memorial service in Honor of the late Prime Minister Meles Zenawi," the invitations read.
Meles (Ethiopians are formally referred to by their first names) died August 20, at the age of 57, of an undisclosed illness. The Bay Area will host two memorial services on Sunday – in Oakland at the Jack London Aquatic Center, and in San Jose at the Masonic Temple.
Nunu Kidane, Director of Priority Africa Network, a Bay Area-focused organization that serves those of African decent, estimates that between 20-25,000 Ethiopians live in the Bay Area.
"Most Ethiopians in the Bay Area would have heard about Meles' death by text message," she says. "I received seven texts about it myself."
Biniam Girma, a volunteer at the Ethiopian Community and Cultural Center, said he first heard of Meles' death online.
"I was following the announcements on the Voice of America Amharic website and also on ETV,'' he said, referring to Ethiopian Television, Ethiopia's state broadcaster.
Many in the Ethiopian diaspora are likely to watch ETV's live coverage of Meles' funeral online and via satellite, broadcast from Addis Ababa on Sunday.
Continue reading the story at Oakland North.
—
Related:
Photo Blog: Candlelight Vigil for Late PM Meles Zenawi, 1955-2012