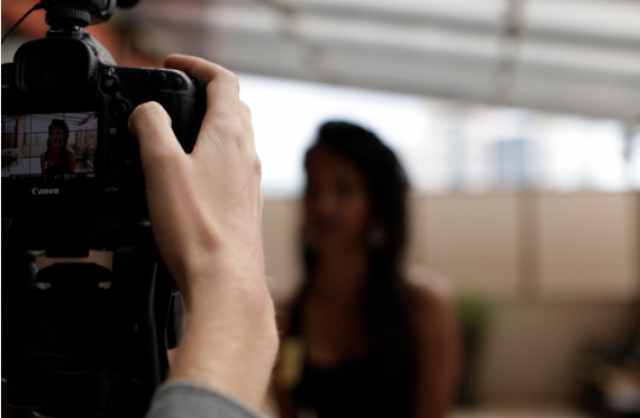 Tadias Magazine
By Tadias Staff
Published: Monday, September 2nd, 2013
New York (TADIAS) – The countdown to announce the next Miss Universe Ethiopia is underway in Addis Ababa, where the final contest is scheduled to be held on September 20th at the Radisson Blu hotel. The finalist will represent Ethiopia at the global Miss Universe competition in Moscow, Russia on November 9th, 2013.
Organizers of the event in Ethiopia selected 15 participants who qualified at the initial audition process and runway exhibition held at Panorama Hotel last month. "We've tried hard to scout the best candidates through massive media campaigns that included advertisements in cinemas, outdoor screens, newspapers, radio, and social media," Henok Yifru, head coordinator of Miss Universe Ethiopia, told Tadias Magazine. "We are proud to run the Miss Universe Ethiopia program for the second year in a row."
Last year 22-year-old Helen Getachew represented the country at the 2012 Miss Universe competition held at Planet Hollywood in Las Vegas, becoming the first beauty queen from Ethiopia to grace the stage in more than five years.
Henok said they are eyeing some improvements for the final ceremony in 2013 compared to the previous year that he says will include a fashion show and live entertainment, with judges and guests hailing from the diplomatic community, press, and fashion industries. "An extension might be a possibility due to the overwhelming request we have received," Henok added, referring to preliminary tryouts staged at Panorama Hotel in August.
"Just like last year we will be hosting the final event on September 20th at the Radison Blu hotel with some changes in the formation," Henok said, "which includes making the event semi-open for the public by allowing ticketed seating, coverage of the show internationally by using our partnership with DSTV, and also working with different artists to make the event more exciting." He added: "We would like our audience to know that it is our highest priority to bring qualified local and international judges to help us select the finalist for the Ethiopian Miss Universe. This must be done in order to leverage all of our efforts to provide more opportunities for our contestants who work hard to participate in our program."
Henok emphasized that the winner will also be tasked to advocate on behalf of topics that are of universal concerns in the region. Organizers hope that this year's crown holder will focus on the problem of human trafficking. "Every year the winner of the Miss Universe Ethiopia pageant will be taking on a social cause to give back to the community and empower social change," he noted. "Last year Miss Universe Ethiopia 2012, Helen Getachew, took on the challenge of promoting awareness about children and education, but we are still not happy with our efforts and we believe it's an important area of improvement for us." In 2013 "the winner of Miss Universe Ethiopia will be working in close partnership with NGOs to promote awareness on human trafficking and act as an ambassador," Henok stated.
So far only four African countries have won the international title — South Africa, Namibia, Botswana and Angola. The current Miss Universe is Miss USA Olivia Culpo, a 20-year-old beauty queen from Rhode Island and the first American to claim the coveted title since 1997. Olivia was crowned Miss Universe 2012 by Miss Universe 2011 Leila Lopes of Angola who passed on the crown last December in front of nearly one billion TV viewers from 190 countries worldwide.
—
You can follow updates at Miss Universe Ethiopia's Facebook page. Below is slideshow of images from last year's coverage and photos of Miss Universe Ethiopia 2012 & Miss Universe 2011 Leila Lopes of Angola.

—
Join the conversation on Twitter and Facebook