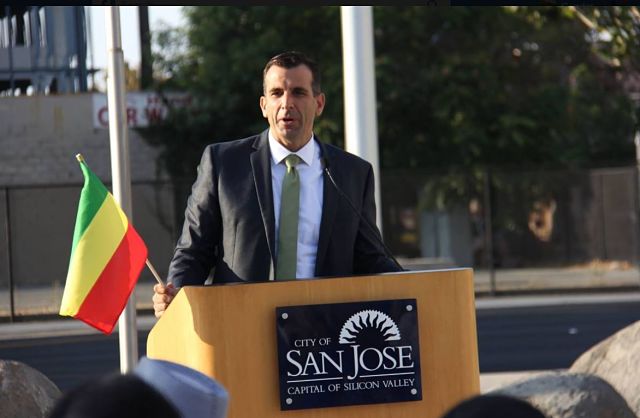 Tadias Magazine
By Tadias Staff
September 4th, 2018
New York (TADIAS) — Every September for the last fourteen years, rain or shine, the city of San Jose in California has formally honored the heritage of its vibrant Ethiopian American residents with a flag-raising ceremony at City Hall in recognition of the Ethiopian new year festival.
The tradition continues this year in the presence of the city's Mayor, Vice Mayor as well as City Council members and other officials who are expected to attend the annual commemoration on September 10th.
According to the organizer of the annual celebration, the Ethiopian American Council (EAC), the "ceremony will be followed by a week-long celebration of the Ethiopian New Year with cultural dances and festivities. Throughout the week, individuals who have made significant contributions to the Ethiopian-American community will be recognized for their service."
In addition, EAC announced that this year's event will also celebrate the recent peace and reconciliation between the exiled synod of the Ethiopian Orthodox Tewahedo Church and the synod in Ethiopia. The churches were reunited this summer after almost three decades of separation.
"Let us use the occasion to celebrate and honor the reunification of the two synods, of one of the world's oldest Christian churches, and to celebrate the political change in Ethiopia," EAC stated.
—
If You Go:
Monday, Sep 10th at 5:00 PM
Jose City Hall
200 E. Santa Clara St.
San José, CA
Join the conversation on Twitter and Facebook.