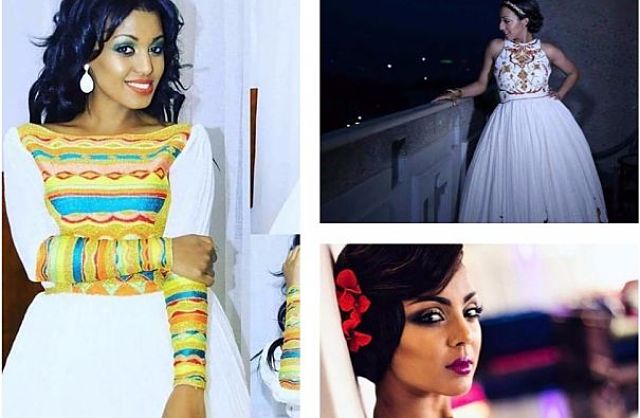 Tadias Magazine
By Tadias Staff
September 8th, 2017
New York (TADIAS) – It's fashion week in New York City and the Yohannes Sisters are here from Ethiopia to showcase their emerging brand this weekend at PLITZS New York City Fashion Week that will be held at Hotel Pennsylvania on Saturday, September 9th.
With designs labeled as Lioness Arising and Enat the talented siblings, Lily and Zeze Yohannes, who are based in Addis Ababa combine traditional Ethiopian design and fabric with Western aesthetics to create their own original style. As the fashion website Style Cartel points out: "by threading love into every nook and cranny, their designs are nothing less than majestic, empowering, and personally yours."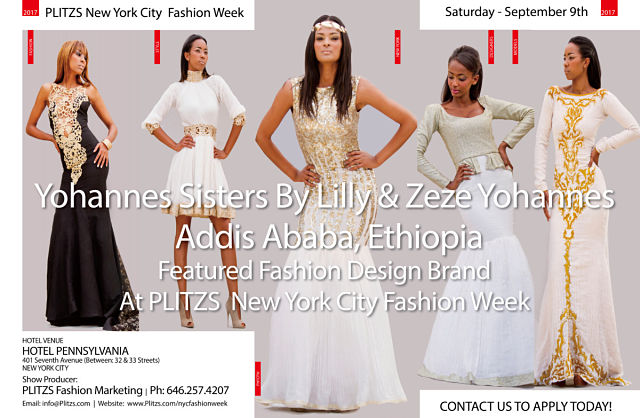 (Photo: PLITZS New York City Fashion Week)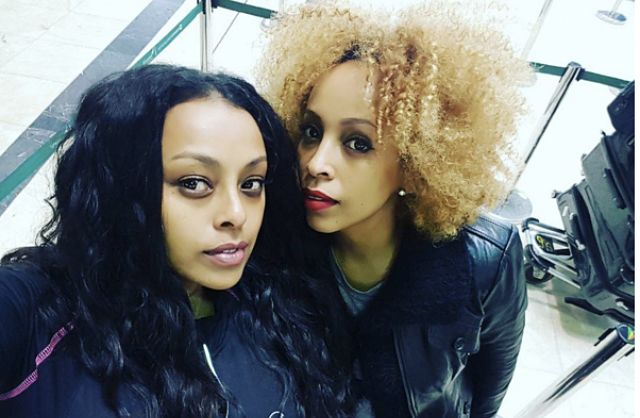 The Yohannes Sisters in New York. (Photo: Instagram)
The Lioness Arising collection symbolizes the "Ethiopian woman that broke barriers and was confident to be herself," Lily Yohannes told Style Cartel during the 2014 Hub of Africa Fashion Week. "And the second [collection] is called "Enat" which means "mother" in Amharic, and we were honoring moms. I know moms are special, but Ethiopian moms specifically have been through so much. So this was our way of honoring them. That's why we were basically using traditional materials to represent the Ethiopian woman."
—
If You Go:
PLITZS New York City Fashion Week
Hotel Venue – New York's Hotel Pennsylvania
Sat, September 9, 2017
7:00 PM
401 Seventh Avenue & 33rd Street
18th Floor Grand Ballroom
New York, NY
Click here for more info
Join the conversation on Twitter and Facebook.